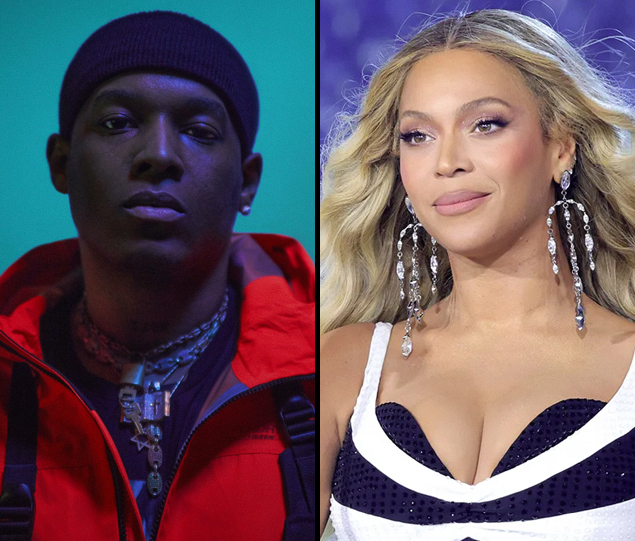 Beyoncé and BEAM's collaboration, "ENERGY" achieved Gold certification
The announcement came from Music Canada, revealing that "ENERGY" surpassed the 40,000 unit mark in sales within the country, solidifying its status as a Gold-certified hit.
The captivating song, jointly produced by Beyoncé, BEAM, Skrillex, AI Cres, and NOVA WAV, stands as one of the two featured tracks on Beyoncé's Grammy-winning album, "Renaissance," a celebration of dance-infused music. Debuting at No. 27 on the Billboard Hot 100 and No. 46 on the Canadian Hot 100 upon its release in July 2022, "ENERGY" left an immediate impact.
BEAM, who migrated to the United States during his youth, made more than just a vocal contribution to the "Renaissance" album. Alongside his appearance on "ENERGY," BEAM lent his additional vocals to Beyoncé's tracks "CUFF IT" and "HEATED." Although the latter two songs debuted at No. 13 and No. 51 on the Billboard Hot 100, respectively, BEAM was not officially credited as a featured artist on those particular tracks.
The song's infectious appeal has been amplified by the widely embraced Mute Challenge, which gained traction during Beyoncé's ongoing "Renaissance World Tour," slated to conclude on October 1 this year. The challenge highlights the closing lyrics of the first verse, prompting fans to recreate the pause of silence found in the official recording before transitioning into the song's captivating chorus.
"ENERGY" stirred some controversy due to its interpolation of Kelis' hit single "Milkshake." Kelis raised concerns about not being contacted for the song's usage and her omission from the songwriting credits. She expressed her dissatisfaction on social media, stating, "Some of the people in this business have no soul, no integrity. They have everyone fooled." In response, Beyoncé removed the interpolation from the track.