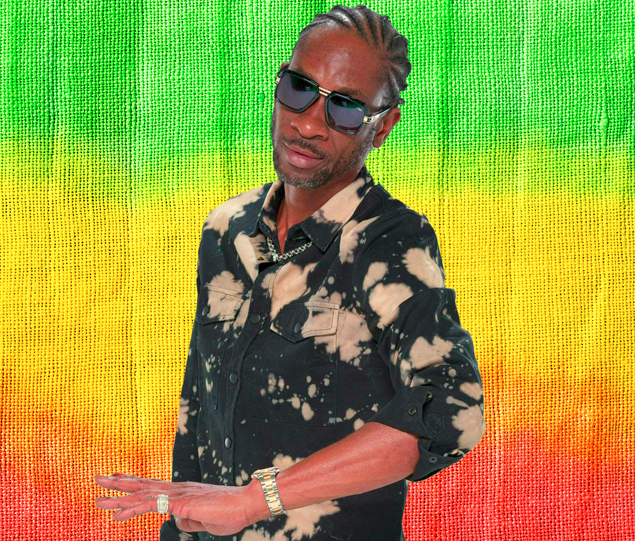 Bounty Killer Returns to the UK After 15 Years
After a 15-year hiatus, Dancehall icon Bounty Killer has finally set foot on UK soil! The celebrated 5-star general, visibly elated about the occasion, took to social media to share his joy with fans around the world.
Reflecting on his journey, Bounty Killer posted a video of himself walking through the airport, saying, "If it ain't rough, it ain't for me firm & strong easy comes easily goes if it's too easy mi don't even want it dawg 💪🏿💪🏿." Clearly, his resilience and determination have paved the way for this remarkable moment.
Just three weeks ago, the Bullet Proof Skin deejay revealed that his British visa was reinstated, coinciding perfectly with the release of his and Cham's Time Bomb EP. Both artists, true visionaries in their craft, seized the opportunity to promote the project in the UK.
In a heartfelt post, Bounty shared another photo, arms outstretched, seemingly evoking a sense of freedom. "Time is the master. I told them it's not scallion after 15 yrs Loondoon," he wrote, emphasizing the significance of this long-awaited return.
Bounty Killer's visa struggles are well-documented. Alongside fellow Dancehall giants like Beenie Man, Sizzla, Aidonia, and Mavado, his U.S. visa was revoked in 2010 without clear explanation. In May 2020, fresh calls arose for the reinstatement of both Beenie Man and Bounty Killer's U.S. visas after their electrifying performance on the VERZUZ show.
When asked about his feelings regarding his return to the European country, Bounty Killer expressed his elation, stating, "Elated that I'm anointed." The Queen of Dancehall, Spice, also chimed in, expressing her excitement and regret at missing his performance. Fans echoed the sentiment, recognizing the authentic essence of Dancehall that Bounty Killer brings, suggesting that he deserves nothing less than a stadium-sized celebration in his honor. 🏟️🔥