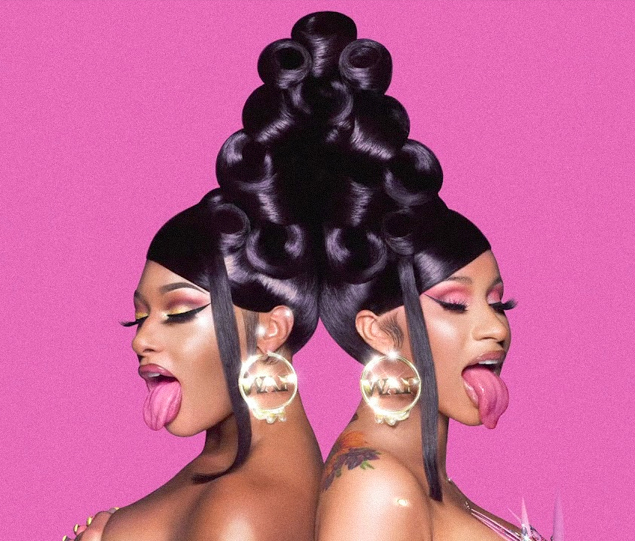 Cardi B Blames the Internet for Not Submitting The Single "WAP" to the Grammys
Cardi B didn't submit her collaboration with Megan Thee Stallion to the Grammys because she feared controversy.
This information was confirmed by Cardi B herself in her appearance on Jason Lee's REVOLT show. Offset's wife reminisced the reason why she didn't submit " WAP " Ft Megan Thee Stallion. She addressed the matter by confessing her fears regarding the reactions it could trigger online. She said: " You know what ? It's something that – it's like, I have to stop letting the internet control my life. Because I didn't want to present 'WAP' because I was afraid that if I win or if I… You know what's so crazy? The internet even made me scared of winning. It is insane."
Cardi B's concerns stemmed from the fact that Megan Thee Stallion had been in the news these past few weeks regarding the Tory Lanez case.
"WAP" is a song that has every chance of deserving a Grammys. Indeed, the song released in the middle of the pandemic in 2020 made an impression. It debuted at number 1 on the Billboard Hot 100. In addition to being the first all-female rap collaboration to record this performance, the track topped the charts for four weeks in a row in the United States of America.
"Wap" is a well-known track and currently has 7 platinum records awarded by the RIAA.