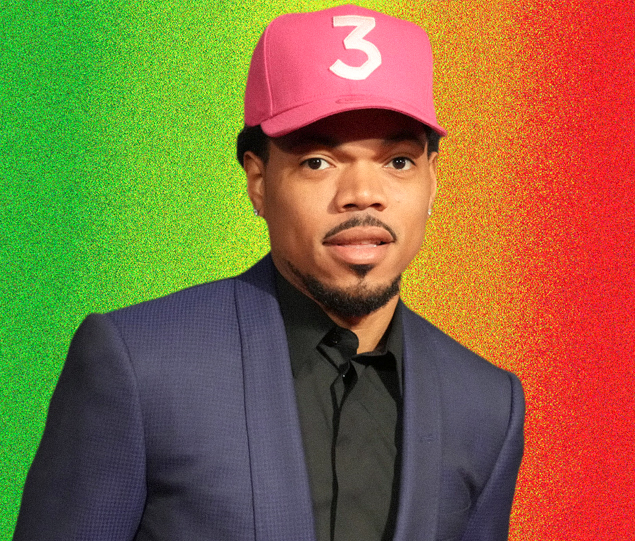 Chance the Rapper eyes Jamaica to host "Black Star Line" Festival
Chance the Rapper made an appearance on The Tonight Show and participated in an interview, played a game, and performed a new song. During his interview with host Jimmy Fallon, Chance shared a heartwarming story about actor Martin Short. While on a flight with his daughter Kensli, they were separated, and an older gentleman offered his seat to her. It turned out to be Martin Short, who Chance describes as "really, really nice" and performing "a really kind gesture."
The conversation then moved to Chance's Black Star Line Festival in Ghana, which was held earlier this year and featured a lineup of artists such as Erykah Badu and Dave Chappelle. The festival drew 52,000 people, making it the largest concert in the history of Ghana. Chance and Vic Mensa are now planning the next festival for January 2024, and are considering hosting it in Kingston, Jamaica. Chance explains that he and Mensa want to continue creating community in different spaces and love the city of Accra and West Africa as a whole.
The Grammy Award-winning songwriter and producer also promoted season 23 of The Voice, for which he is the newest coach. When asked if he would have auditioned for the show if he hadn't become Chance the Rapper, he confidently answered yes. He even revealed that he would have chosen "And I Am Telling You I'm Not Going," the Jennifer Hudson song from Dreamgirls.
Overall, Chance the Rapper's appearance on The Tonight Show was a memorable one. He shared a touching story, talked about his successful festival in Ghana, and promoted his new role on The Voice. Fans can look forward to seeing more from Chance in the future.