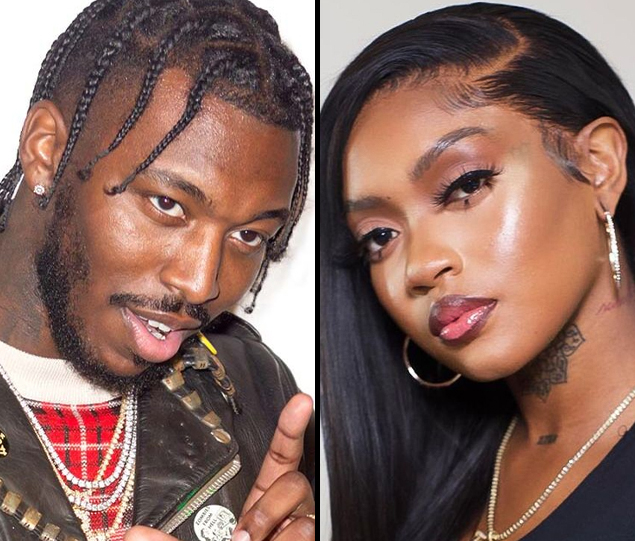 Jada Kingdom Addresses Pardison Fontaine Dating Speculation
Jada Kingdom, the electrifying artist known for her hit "Dickmatized," has responded to the swirling rumors regarding her alleged relationship with rapper Pardison Fontaine, who was previously linked to Megan Thee Stallion.
The 25-year-old Ms. Twinkle recently took to her Instagram to share a series of captivating photos while preparing for New York Fashion Week. She sported a daring Adrienne Landau collar-style fur top paired with Ottolinger Denim Pants.
Among the snapshots, there was an intriguing moment where she appeared to be entering a black SUV with an unidentified man. While Jada chose to keep the man's identity concealed by blurring his face, internet detectives, including TheShadeRoom, were quick to speculate that the mystery man might indeed be the 33-year-old Fontaine.
In response to the online buzz, Jada Kingdom seemed somewhat exasperated as she commented on the post, stating, "Ye ye ye ok…we get it…NEXT." The dating rumors first gained momentum when the two were spotted together during Jada's birthday celebrations on September 5.
The singer shared glimpses of a romantic evening, complete with champagne toasts and a lavish bouquet of roses along with a note that read, "Happy birthday, gorgeous." Eagle-eyed fans were swift to spot Pardison Fontaine in the background, recognized by his distinctive 8-ball pendant chain.
It's worth noting that Pardison Fontaine had previously been romantically linked to Megan Thee Stallion, but their relationship reportedly fizzled out amid the Tory Lanez trial. At the time, Megan disclosed having a sexual relationship with Lanez, despite earlier denials. Megan has since moved on and is rumored to be dating popular footballer Romelu Lukaku.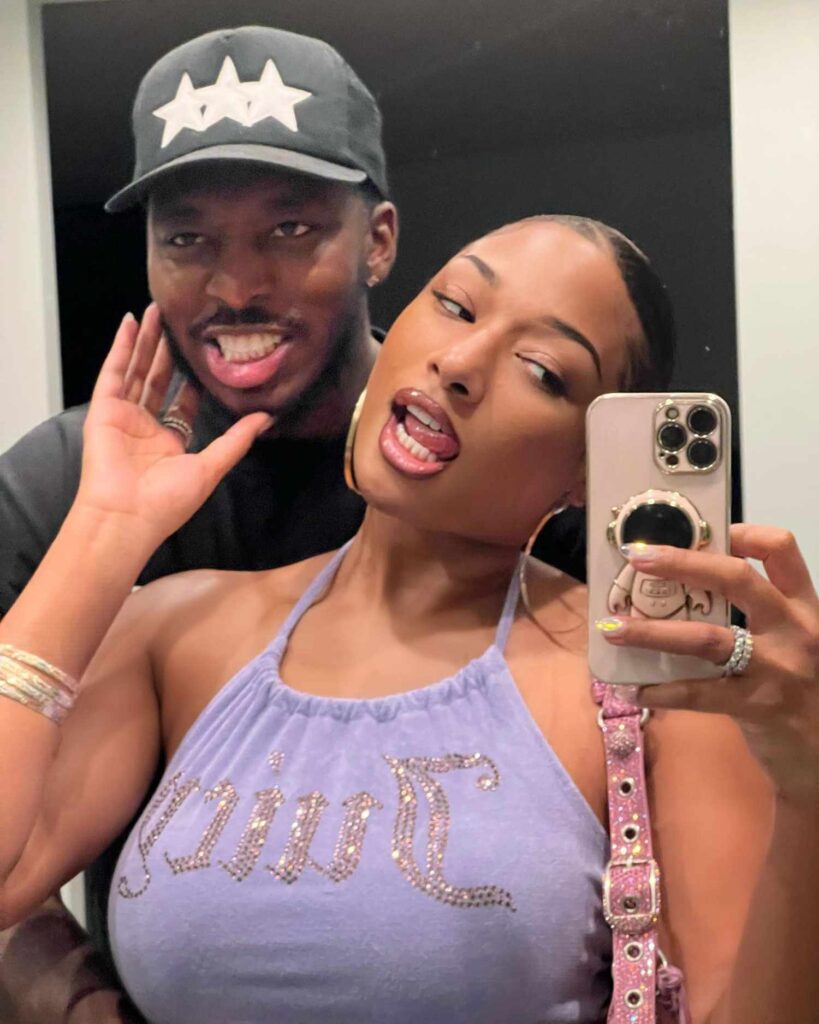 Pardison Fontaine, also known as Jordan Thorpe, boasts an impressive resume as a songwriter, having penned songs for major artists including Cardi B, G-Eazy, Kanye West, Ed Sheeran, and even Megan Thee Stallion. His own track, "Backin' It Up," also made waves on the Hot 100 charts. As one Instagram user pointed out, "I think people forget that Pardi is a writer. Specifically for a lot of the women in hip hop. Check his credentials!"
However, not everyone is convinced that the relationship between Jada Kingdom and Pardison Fontaine is purely professional. Another user humorously remarked, "So he brought her all them roses and spent her bday because he was writing her a song? Right."
Jada Kingdom, whose birth name is Jada Ashanti Murphy, made her move to Atlanta almost four years ago and later settled in Miami. She has been previously linked with Afrobeats superstar Burna Boy and was seen wearing his "Damini" diamond chain. The two were also pictured celebrating his birthday in Europe in July.
She was also involved in a relationship with 19-year-old rapper Nas EBK, which ended last year, well before he was arrested and charged with second-degree murder.
Jada Kingdom was once "Instagram official" with 43-year-old musician/producer Verse Simmonds, who played a role in helping her secure a deal with Republic Records. However, she has since announced her split from the label, seeking greater control over her music.
The singer is renowned for her tracks like "WiN," "Heavy!," "Budum," "GPP," "Love Situations," "Dickmatized," "Turn Me On" with The 9ine, and the "Feelings" remix with Dyani.