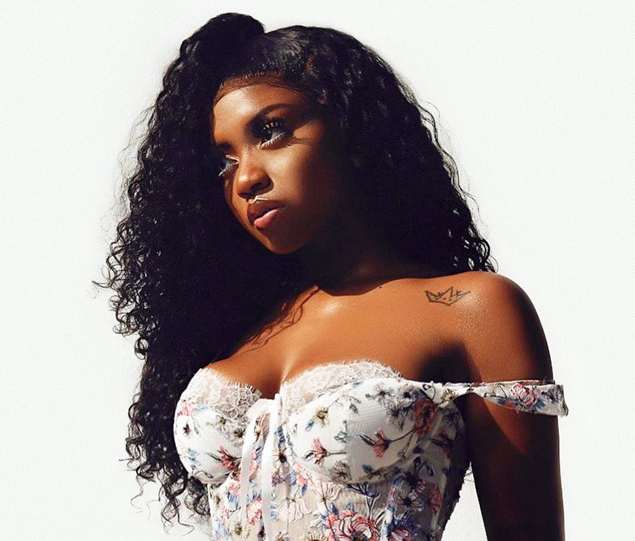 Jada Kingdom Takes the Leap: From Republic Records to Independent Artist
In a bold move, Dancehall sensation Jada Kingdom has taken a significant step on her musical journey by embracing full artistic independence, bidding farewell to her label partnership with Republic Records. The multifaceted artist, known for her captivating sound and unapologetic approach, revealed this transition in an exclusive interview with TEEN VOGUE.
Jada Kingdom's foray into the music industry was marked by her signing with Republic Records in 2021, in a partnership with Money Well Spent. At the time, this groundbreaking deal was hailed as a milestone for Caribbean female artists. However, her tenure with the label concluded in 2022, as she embarked on a quest for greater creative autonomy and control over her musical expression.
Opening up about her decision, Jada shared, "I felt so out of place, things weren't feeling right. I want to take some of my career and keep some of me for me. It's going to be hectic because there's no longer a machine behind me, but I always want to be me."
While new recording deals have presented themselves, Jada is taking a deliberate pause before considering another label partnership. The artist's determination to preserve her authentic voice and personal growth fuels this decisive move.
Before her Republic Records chapter, Jada navigated a tumultuous split from her former manager at Pop Style Music, marked by a legal dispute. This period underscored the challenges she faced in finding a supportive team to nurture her musical vision.
Reflecting on her journey, Jada remains resolute in her pursuit of artistic authenticity and self-discovery. She acknowledges the obstacles she's encountered along the way, emphasizing her eagerness to showcase her true potential.
Jada's creative evolution under Republic Records bore fruit with standout releases like "Jungle" and the New Motion EP, featuring tracks like "Dickmatized," "Last Night," "Fling It Back," and "Next Time." Her collaboration with Scrptiid on "On My Way (OMW)" earned a spot on the Billboard World Digital Singles Chart. Furthermore, her partnership with John Legend on "Speak In Tongues" showcased her versatility.
Her latest offering, "Turn Me On," a collaboration with 9nine and produced by Rvssian under his Rich Immigrants imprint, exemplifies her continuous exploration of diverse musical realms.
Looking ahead, Jada Kingdom envisions the release of her debut album, cryptically named "TWINKLE." Although details remain under wraps, she tantalizingly describes it as a "beautiful compilation of work" that embodies her essence.
Drawing inspiration from legendary figures such as Nina Simone, Amy Winehouse, and more, Jada is committed to weaving her influences into a distinct tapestry that remains rooted in her Jamaican and Caribbean identity.
As for dream collaborations, Jada envisions sharing the spotlight with luminaries like Rihanna, Tiwa Savage, and Nicki Minaj. On the male front, Drake and Dexta Daps are on her radar, with a special mention of her unreleased musical alliance with Dexta Daps, resulting in a treasure trove of four unreleased songs.