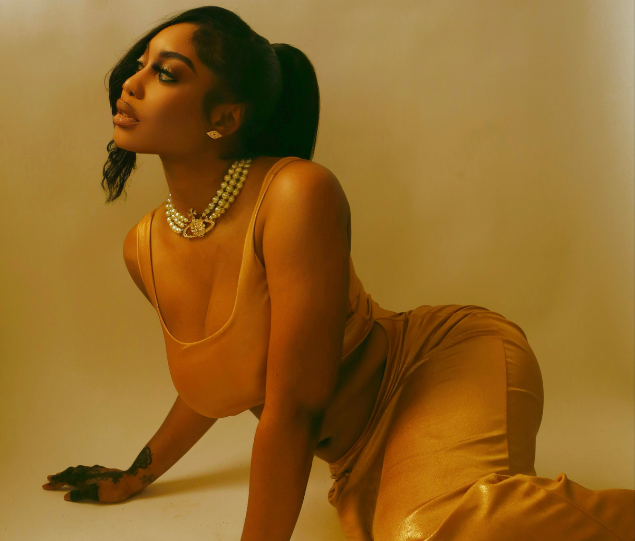 Jameella Jè Preps For New EP And Expands Horizons With "Ping Me For Location" 
Jameella Jè, an artist who defies boundaries and possesses a diverse range of talents, has unveiled her sizzling new single titled "Ping Me For Location." In a recent interview, this exceptional musician and Ghanaian-born vocalist delves into the profound meaning behind the song, shares her ambitious aspirations for the future, and hints at thrilling collaborations on the horizon.
"Ping Me For Location" serves as a bridge between genres, as Jameella showcases her remarkable growth as a performer. The track highlights her evolution in songwriting, vocals, and self-assurance. Through this single, Jè aims to gain recognition on a larger scale, expanding her audience and cementing her position in the music industry.
Jameella's commitment to authenticity shines through in "Ping Me For Location." She acknowledges the challenges faced by young fans who feel compelled to change themselves to fit societal norms, and offers invaluable advice, empowering her audience to embrace their unique qualities. By being true to oneself, she believes that others will follow suit, fostering a more inclusive and diverse society.
Looking towards the future, Jameella reveals her desire to further explore her potential in different genres. Known for her dynamic singing abilities, she aims to dive deeper into rap and prove her rhyming skills. While she has already collaborated with renowned artists like Kwesi Arthur, Medikal, and Amaarae, she teases future projects and unreleased collaborations that are sure to leave fans eagerly anticipating what's to come.
As the summer unfolds, Jameella Jè' prepares to captivate her fans with an EP titled Guda, accompanied by new singles and visually stunning music videos. Through releases like "Ping Me For Location," she fearlessly experiments with various genres, demonstrating her commitment to artistic evolution, and ensuring an exhilarating experience for her dedicated fan base.
Listen to "Ping Me For Location" below: