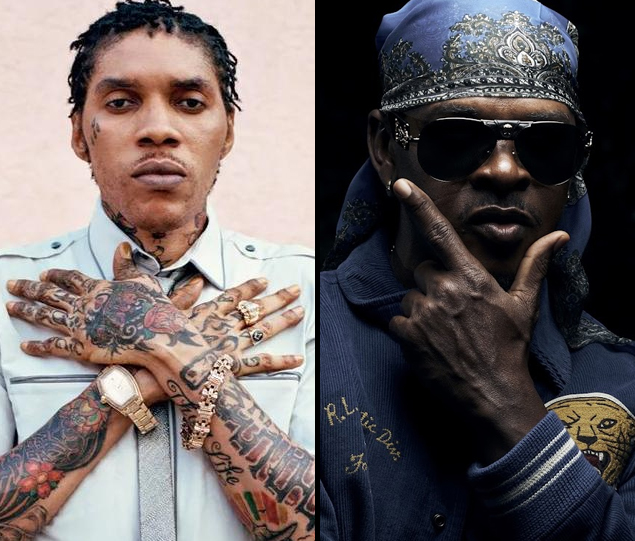 Mr. Vegas Says Vybz Kartel Can not be the 'King of Dancehall'
The quest for the title "King of Dancehall" has sparked countless debates and discussions. Recently, Mr. Vegas weighed in on this age-old topic, asserting that Vybz Kartel cannot claim the crown due to his distinct musical style. In an Instagram post, Mr. Vegas expressed, "He's not and he will never be the 'King of Dancehall' because Kartel nuh buss inna the era weh Dancehall dominate."
According to Mr. Vegas, the essence of being a true dancehall artist lies in the ability to navigate diverse rhythms with a wide vocal range. He mentioned iconic names like Shabba Ranks, Buju Banton, Beenie Man, Terror Fabulous, and Louie Culture, emphasizing their mastery over various musical keys. Mr. Vegas argued that Kartel's success stemmed from his unique sound, often referred to as trap dancehall. This style, epitomized in Kartel's hit "Summertime," introduced a new wave in Dancehall, blending trap elements with dancehall sensibilities.
Mr. Vegas refrained from labeling Kartel's sound as "trap dancehall," highlighting that this term might mislead listeners and create unfair comparisons within the genre. He emphasized that Dancehall's quality remains unparalleled, but the evolution of Kartel's style required a shift in the musical landscape, resulting in a new sonic paradigm.
While the debate about the "King of Dancehall" continues, Mr. Vegas's insights shed light on the intricate nuances of Dancehall's evolution. The genre remains a dynamic canvas where artists like Vybz Kartel contribute distinctive colors, shaping its ever-changing musical landscape.