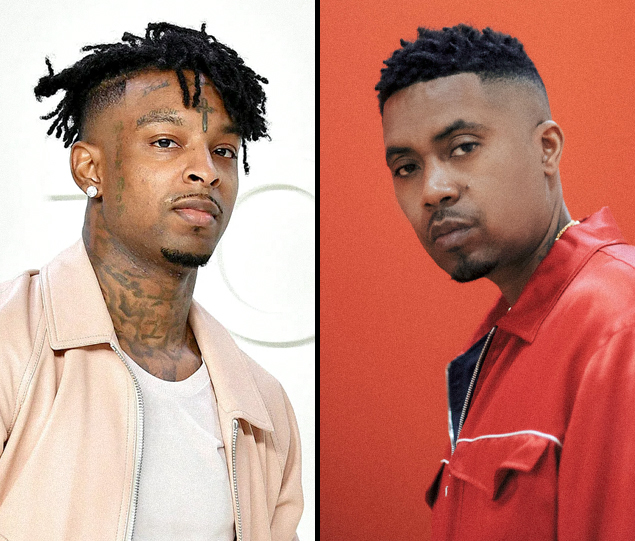 Nas and 21 Savage Join Efforts On New Track "One Mic One Gun"
Nas and 21 Savage have joined efforts on a new track titled "One Mic One Gun." The surprising news came shortly after 21 Savage was accused of dissing Nas in one of his nights-out at a club. Produced by Hit-Boy, "One Mic One Gun" was dropped Tuesday night.
Nas announced the news by sharing some words of wisdom: "Only way we movin is with love, respect and unity. The foundational principles of Hip-Hop. Excited to collaborate with my young brother and I hope more artists use turbulent moments and turn them into a time to make new art. That's what it's about."
Let's remind our audience that Hit-Boy is the same producer who worked with Nas on the latter's album King's Disease.
After several rumors saying that Savage dissed Nas, the rapper said he immensely respected the rap icon and would never criticize him.
This first collaboration between the two skilled artists on "One Mic One Gun" surprised most fans who thought that the rappers were not on good terms. Bringing messages of strength and unity, Nas' legend is bound to continue inspiring the crowds all over the world.
Watch Here.