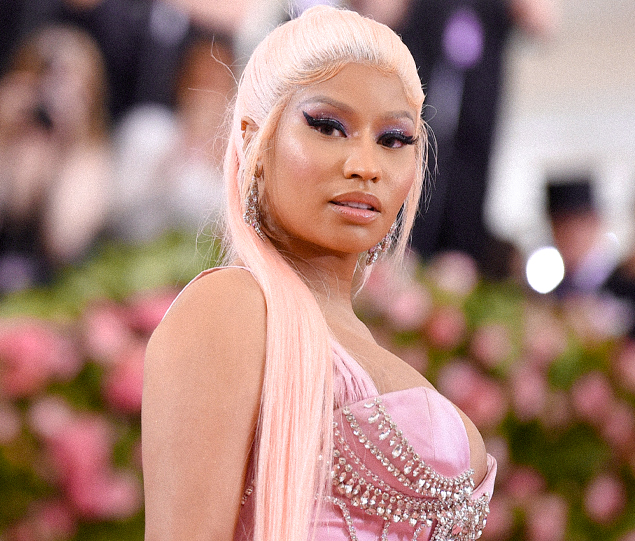 Nicki Minaj and Maluma Team-Up On World Cup 2022 Anthem "Tukoh Taka"
Nicki Minaj and Maluma have teamed up with Lebanese singer Myriam Fares to celebrate the launch of the FIFA World Cup 2022 in Qatar. Together, the three artists aim to make the planet dance with "Tukoh Taka."
The 2022 Football World Cup started Sunday, November 20 in Qatar. Between the accusations of corruption for the attribution of the event to the country of the Middle East, which traces in detail the documentary "FIFA: Round ball and corruption" available on Netflix, the calls for a boycott to denounce the inhuman treatment reserved for workers migrants who worked on the construction of stadiums (6,750 dead according to a survey by the Guardian) and the recent controversy sparked by Hugo Lloris, the French team's captain, who refused to wear a rainbow armband in support of the LGBTQ+ community, in order to "show respect", according to him, to the host country (where homosexuality is punishable by death), never has sporting competition been so criticized.
In this explosive context, British popstar Dua Lipa took a firm stand by announcing that she would not sing during the opening ceremony. "I will not be playing and I have not been involved in any negotiations to perform there. I will support England from afar and look forward to traveling to Qatar when the country fulfills the human rights commitments it agreed to in winning the right to host the World Cup." she said in a widely acclaimed press release.
"Tukoh, tukoh taka, tukoh tuh, ta-ta"
On the other hand, several artists have agreed to give voice to the World Cup by recording several anthems. This is the case for Gims, Ozuna, and RedOne, who lead the dance with "Arhbo", or the women's coalition bringing together Manal, Nora Fatehi, Balqees Fathi, and Rahma Riad with "Light the Sky". Two days before the opening of the World Cup, Nicki Minaj and Maluma entered the game as well. The American rapper and the Colombian star join forces with Myriam Fares, a Lebanese singer very popular in the Middle East, for "Tukoh Taka", a hip-hop song with electro hues sung in English, Spanish and Arabic. Prepare to hear its chorus, consisting of "Tukoh, tukoh taka, tukoh tuh, ta-ta"!
Watch Here