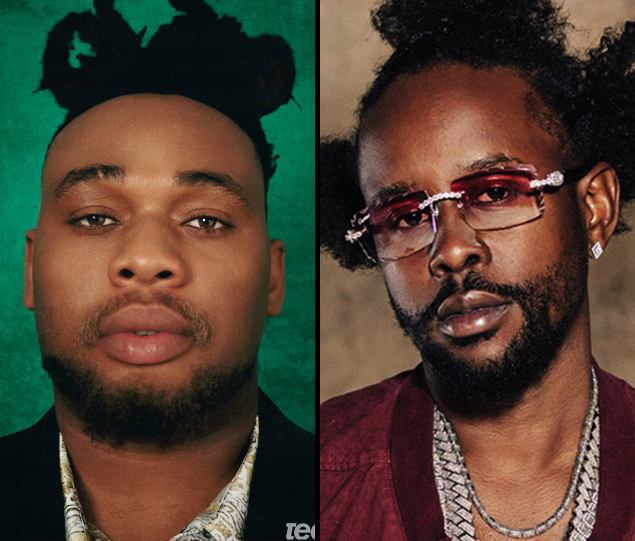 Popcaan Joins Forces with Bnxn
In a harmonious blend of genres, Dancehall luminary Popcaan has lent his talents to Afrobeats singer Bnxn's latest album, "Sincerely, Benson," gracing the final track, "Final Answer." Produced by the skilled Leandro "Dro" Hidalgo, renowned for his work on chart-topping tracks like Wizkid's "Essence" and Burna Boy's "Ginger," the song captures a unique and captivating essence.
"Final Answer" delves into contemplative themes as both Popcaan and Bnxn reflect on their respective journeys and blessings. With biblical sentiments interwoven throughout the lyrics, Bnxn delivers impactful bars, drawing from Isaiah 54:17 with a hint of defiance against detractors. The song seamlessly navigates the balance between solemnity and a lighthearted ambiance, making it a track that resonates deeply, particularly among listeners who find solace in gospel-inspired music.
Bnxn's poetic lyricism, including lines like "Cheers to my daily bread," sets the tone for the track, while Popcaan maintains his signature Dancehall flair, blending seamlessly with the Afrobeats backdrop. Popcaan's verses, characterized by a spiritual introspection, are laced with gratitude and faith, portraying a profound connection to a higher power and a reminder of his purpose.
The track transforms into something akin to a sermon, emphasizing the importance of faith and spirituality, although it takes a playful turn when Popcaan interjects with lines like "Pretty gyal with the thick thighs." Despite the playful interludes, the essence of spiritual introspection remains intact, making it a well-rounded composition.