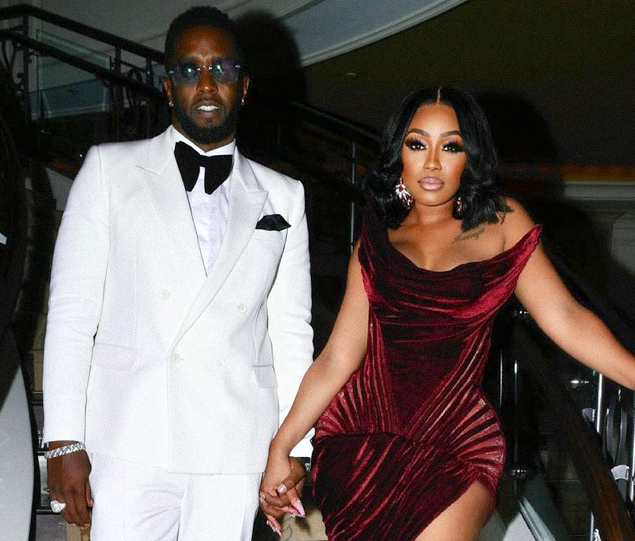 Yung Miami Remembers Her First Meeting With Diddy's Family
Yung Miami confessed that she immediately felt comfortable around Diddy's family members.
Yung Miami swapped roles as she walked the red carpet at The Shade Room. She was the one answering questions. She noted the openness and the welcoming she got from Diddy's children when they first met. " It was like a family ", recalls Yung Miami. "Mama Combs, I adore her, she treats me as if I were her own daughter. Twins, I love twins, they're City Girls, they're so cool. I love the Combs family."
Yung Miami did not fail to analyze the possible causes of their break-up. It seems obvious that her closeness to family played into her very laid-back relationship with Diddy. "I was in a situation like that. It can't be a deal breaker, but I feel like if the person is a family person, it will be difficult," Yung Miami said. "It's their family, you can't argue with someone who is part of their family and who loves them. Yeah, that shouldn't be a deal breaker, I don't have time to argue with your mom. I'm not going with your mother, I'm going with you. I would just like to be an adult and have a conversation. But at the end of the day, no. It's me or your mother, you have to choose! »
However, Yung Miami has been spending time with Diddy's kids for the past few months. Although no details are given on this first meeting, all we know is that it took place before October. The video for "Diddy Freestyle" shows Yung Miami in the company of the Combs children. The video was released in October 2022.