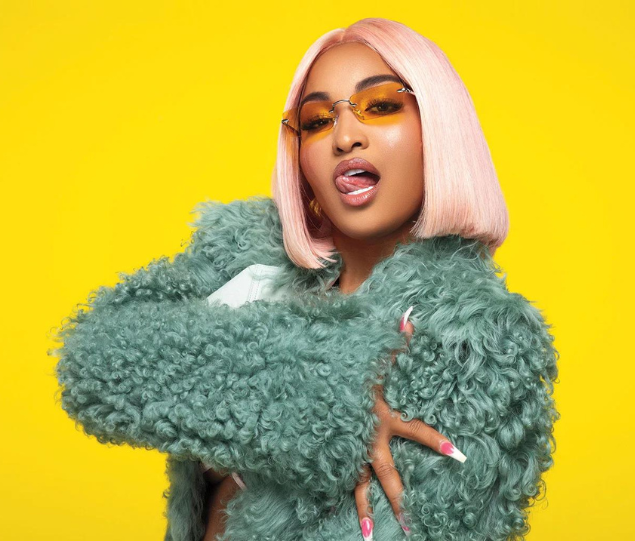 Shenseea shows off her Talent in new "Locked Up (Freestyle)"
Shenseaa, the Jamaican singer, has recently found herself in a dispute with Eboni Ivori, the mother of London On Da Track's child. In late 2022, Ivori made some serious accusations against Shenseaa's son, alleging that he acted inappropriately with her daughter. Though Ivori didn't detail exactly what happened, she demanded that Shenseaa and her son stay away from her daughter. On Instagram Story, Ivori wrote, "Shenseea, you and your little nasty son stay away from my daughter. Shenseea, you need to talk to your son and take him to therapy before he grows up and gets into real trouble."
The reason for the dispute is unclear, but it continued to cause reactions from both sides. London On Da Track also chimed in on Twitter before Shenseaa issued a cease-and-desist order to prevent Ivori from speaking about her or her son. The document demanded that she stops "engaging in the lawful and abusive behavior" towards Shenseaa and "issue an apology."
However, Ivori refused to apologize, especially since she believes that Shenseaa and her son were in the wrong. Even though Shenseaa and London On Da Track have ended their relationship, Shenseaa still had more to say. On Wednesday, she released her "Locked Up Freestyle" over Akon's iconic record. Although Shenseaa's verse was impressive, she included a few bars that seem to be directed towards Ivori. "Hard fi hold my tongue, sorry, I'm just a mom. Tell di baby mother mi will go a jail fi mi son," she raps.
Shenseaa's shots seemingly came out of nowhere, especially since this issue hasn't surfaced online since December. Perhaps, that's partially due to the cease-and-desist. However, the document didn't necessarily indicate that Ivori couldn't share her opinion on Shenseaa's music. Shortly after the song dropped, Ivori appeared to be unfazed by the diss, writing, "Can't rap booo," along with five tomato emojis.
It remains to be seen if this will be the end of their dispute. Nonetheless, Shenseaa's "Locked Up Freestyle" and Ivori's response have generated a lot of discussion online. Fans of both artists are sharing their thoughts on social media, with some expressing support for Shenseaa, while others are siding with Ivori.