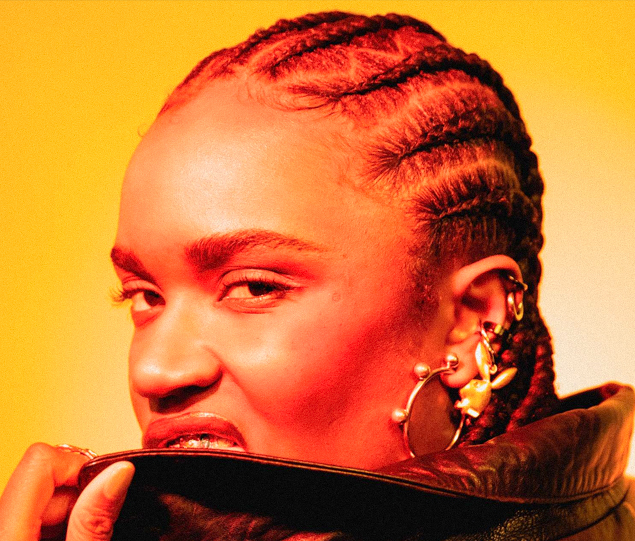 Amaarae To Release Sophomore Album "Fountain Baby"
Amaarae, an R&B/Afropop singer, has announced her upcoming album, Fountain Baby, which is set to be released later this year. This album will follow her debut studio album, The Angel You Don't Know, which was released in November 2020. Since then, Amaarae has been featured on various tracks such as Tiwa Savage's "Tales By Moonlight" and Blaqbonez' "Bling." To mark the announcement of her forthcoming album, the Ghanaian artist has dropped a new song titled "Reckless & Sweeet" along with an accompanying music video.
The track "Reckless & Sweeet" is seductive, soft and sensual, and discusses love, longing, and the need to protect oneself. The song also touches on themes such as ambition, protection, money, and love. The Afropop arrangements and Amaarae's enchanting melodies make it a perfect song for any time of day or night. The blue-light-bathed music video shows Amaarae and two apparent lovers.
Amaarae is known for her ability to seamlessly blend African rhythms and melodies with R&B, creating a unique sound that has gained her a considerable following. She has worked with various artists such as Kojey Radical, Moliy, and Odunsi (The Engine), among others. Amaarae's debut album, The Angel You Don't Know, featured collaborations with Princess Adjua, Moliy, and Maesu.
Amaarae's music explores themes of love, sensuality, and womanhood. Her artistry is unique, and her work is characterized by her ability to capture the complexities of the human experience through her music. Her style of music is widely regarded as a blend of traditional African rhythms, soulful melodies, and contemporary R&B.
Amaarae's music has garnered significant critical acclaim and has been featured on several playlists, including Apple Music's Africa Now and New Music Daily. Her unique style has also caught the attention of several established musicians, including Beyoncé, who included Amaarae's music in her playlist titled "Classy, Bougie, Ratchet."