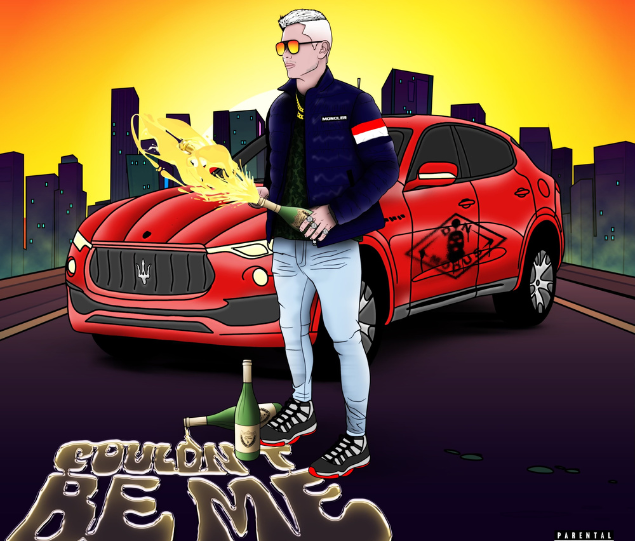 Premiere: Don Modus Strikes Gold & Continues Winning Streak With "Couldn't Be Me"
Emerging from the cutthroat New York City hip hop scene, Don Modus is back with his latest track "Couldn't Be Me." Fresh off the back of previous singles like "Big Time" and "East 2 West," the new banger comes with a dope music video that showcases the rapper's unwavering hustle and ambition as he grinds to establish himself in the game. With a sharp flow and clever wordplay, the artist proves to be a lyrical genius and a visionary.
In the visuals for "Couldn't Be Me," Modus flaunts his unique style, sporting a fresh watch, cruising in a flashy ride, and popping bottles of bubbly champagne. Despite his edgier side, the rapper's flow is irresistibly smooth, and his alter ego adds a mysterious air to his persona. Shot against the city skyline at night, the video perfectly complements the hip hop artist's vibe, proving himself as a boss and cementing his place as one of the hottest talents to watch out for.
With his bling on full display and his rhymes on point, Modus proudly raps: "Move like a boss/ Love when I win and I learn from a loss/ Look at my watch/ Walk in the store, get the biggest they got/ I'm only drinking champagne/ Shake up the bottle I love when it spray/ I'm boutta F*ck up the game/ When I get done, they'll be sayin my name," restating his fearless mindset and readiness to take bold leaps.
In the concluding verses, Modus vividly portrays his rapid lifestyle, asserting his strength by proclaiming, "Cuttin thru traffic like this was a race/ You know I'm fast but I'm still comin late/ Met up with dolce he told me let's run up the city I told let's run up the state/ Talk to me nice or don't talk to me twice/ I'm on a roll like I'm throwin sum dice/ Takin my brand to the highest of heights."
"Couldn't Be Me" declares Don Modus' relentless determination and drive. The hook packs a punch, amplifying his ambition to reign supreme in the hip hop scene. With an explosive collection, including "Peter Pan," "Clap For Me," "BOUT IT," "Kobe," and "Modus Man," it's clear that the rapper doesn't just settle for playing the game and won't give up until he reaches the very top.
Watch the music video below:
Listen to "Couldn't Be Me" here: