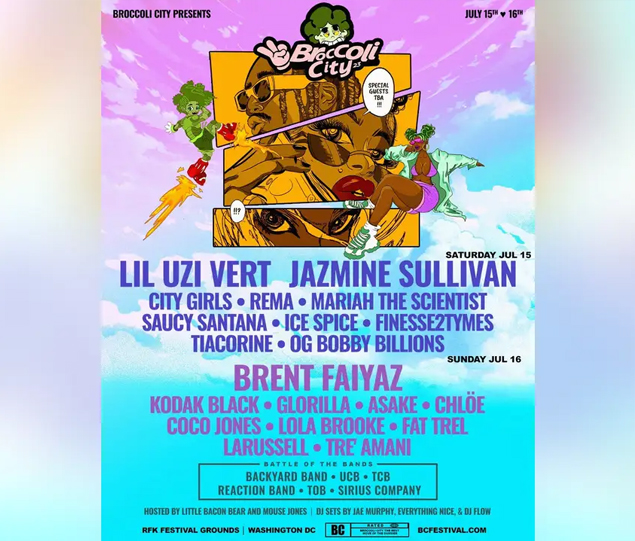 The Broccoli City Festival will Feature Performances By Lil Uzi Vert and Kodak Black
Many artists will participate in this festival scheduled to take place between July 15 and 16, 2023.
The 2023 edition of the Broccoli City Festival has already announced its lineup. The event is scheduled to take place July 15-16, 2023 at the RFK Stadium Festival Grounds in Washington D.C.
Many artists are announced for performances. The programming focuses on the emerging generation and current hip-hop stars. Lil Uzi Vert, Kodak Black and Glorilla are expected to perform. There will also be City Girls, Mariah the Scientist, Brent Faiyaz, Chloe Bailey, Ice Spice, Mariah the Scientist, Lola Brooke, Coco Jones and many more.
The first edition of this festival was organized in 2013. "This year's programming continues our tradition of celebrating culture in the DMV, both nationally and locally. We want to continue to highlight those who continue to play a role in the progress of black communities," Broccoli City Festival co-founder Brandon McEachern said in a statement, continuing, "our goal is to always create a quality cultural experience and spotlight a diverse group of artists who are taking black music to new heights, and I'm proud of how it all turned out."