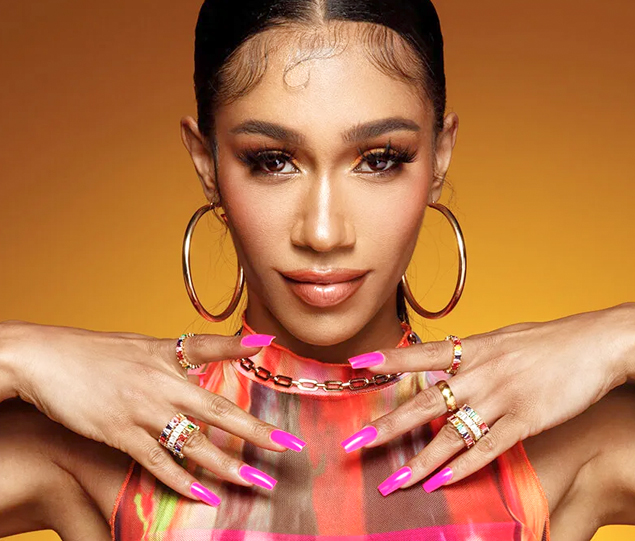 BIA's Latest Hit "Oh No" Samples Dancehall Classic Tight Up Skirt by Red Rat
Rising rap sensation BIA is back in the spotlight with her fresh track "Oh No" from her recently released EP, REALLY HER. The standout feature of the song? A nostalgic sample of Red Rat's iconic "Tight Up Skirt" (1997), instantly transporting listeners back to the dancehall vibes of yesteryears.
In the intro and chorus of "Oh No," Red Rat's distinctive vocals resound, with his memorable lines "Oh No" and "Ayy, you, girl, inna di tight up skirt" becoming an infectious hook that's bound to get stuck in your head.
Produced by Lil Rich, the track skillfully weaves together BIA's dynamic rap verses with elements borrowed from the Dancehall riddim Mad Lion – the very same riddim on which "Tight Up Skirt" made its first appearance. The result is a seamless blend of modern rap and timeless Dancehall vibes that pays homage to the past while keeping things fresh.
Interestingly, the possibility of a collaboration between BIA and Dancehall star Shenseea had been teased as far back as September of the previous year. A cryptic photo of Lil Rich holding a whiteboard listing potential tracks for a "BIA Album" had fans speculating about a potential pairing. Notably, "Oh No – Shenseea" was faintly visible on the whiteboard, hinting at an exciting musical partnership.
The connection between BIA and Shenseea was further solidified when the two artists were spotted together at the launch event for the Jamaican singer's album in New York City back in March 2022.
Red Rat's "Tight Up Skirt," originally featured on the Mad Lion riddim, has left an indelible mark on the music world. The riddim, produced by Andrew 'Buccaneer' Bradford, also showcased other tracks like Goofy's "Buff Bay," Ghost's "Mixup Situation," and Buccaneer's "Plenty More Gal."
While "Tight Up Skirt" found a home on Red Rat's album "Oh No… It's Red Rat," released by Greensleeves in 1997, its infectious beat and lyrics have continued to inspire artists over the years. Notable mentions include Samantha J's "Tight Skirt" (2012) and BEAM, Toian, Don Toliver, and Wizkid's "Link Up" (2023), featured on the Spider-Man: Across The Spider-Verse soundtrack.
It's worth noting that not all instances of sampling "Tight Up Skirt" have been without controversy. Chris Brown's incorporation of the track into his song "Privacy" in 2017 led to a copyright lawsuit, ultimately settled in September of the following year. While Greensleeves initially sought substantial damages, profits, and interest, the details of the settlement remain undisclosed.