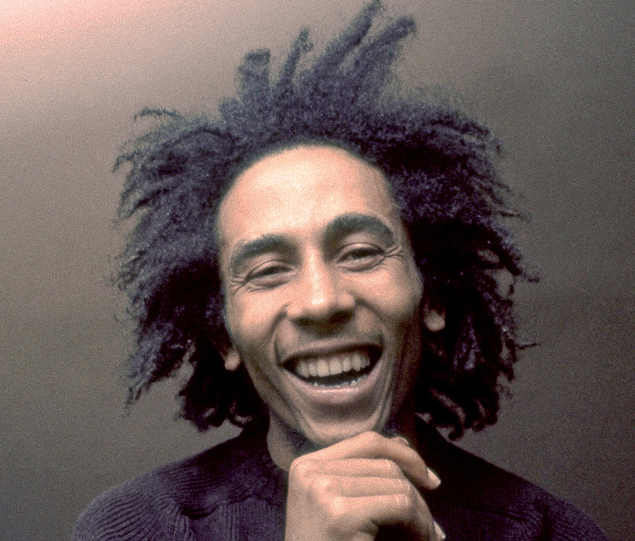 Bob Marley: The Reggae Legend
A look back at the incredible life of the Jamaican who died at 36. With some 200 million albums sold worldwide, Bob Marley has also allowed Jamaican music to be exported well beyond the borders of his home country.
Bob Marley the Immortal
Bob Marley remains, until this day, the number one icon of reggae music, and many artists have paid tribute to him since his death. Most of his eleven children have taken up the torch as worthy heirs of their father. Many artists have re-interpreted his songs, including Tiken Jah Fakoly, Rihanna, and so many more.
Robert Nesta Marley, aka Bob Marley, embodies "peace and love" all by himself. A singer and musician, but also passionate about football, he is the face of a revolutionary movement, the one which popularized reggae throughout the world, before being impacted by cancer, at only 36 years old.
Given his career and worldwide popularity, Bob Marley has left behind him an immense cultural heritage, but also a financial one. The legend says that before his death in 1981, the singer left a will which divided his property between his group, The Wailers, and his family. His fortune, comprising several real estate properties and his music's copyright, was then estimated at 30 million dollars.
Bob Marley is one of the few artists to have earned more money after his death than during his lifetime. Since his death, the artist's merch has brought more than 3 million dollars to his fortune.
Bob Marley's Greatest Quotes
-"And no matter what game they play. We got something they can never take away"
-"Live for yourself and you will live in vain; Live for others, and you will live again."
-"Tell the children the truth."
-"The truth is, everyone is going to hurt you. You just got to find the ones worth suffering for." -"The people who were trying to make this world worse are not taking the day off. Why should I?"
"The greatness of a man is not in how much wealth he acquires, but in his integrity and his ability to affect those around him positively." – Bob Marley
– "Beginnings are usually scary, and endings are usually sad, but its everything in between that makes it all worth living." – Bob Marley
-"Just because you are happy it does not mean that the day is perfect but that you have looked beyond its imperfections." – Bob Marley
-"Some people feel the rain. Others just get wet." – Bob Marley
"She may not be the most popular or prettiest, but if you love her and she makes you smile, what else matters?" – Bob Marley