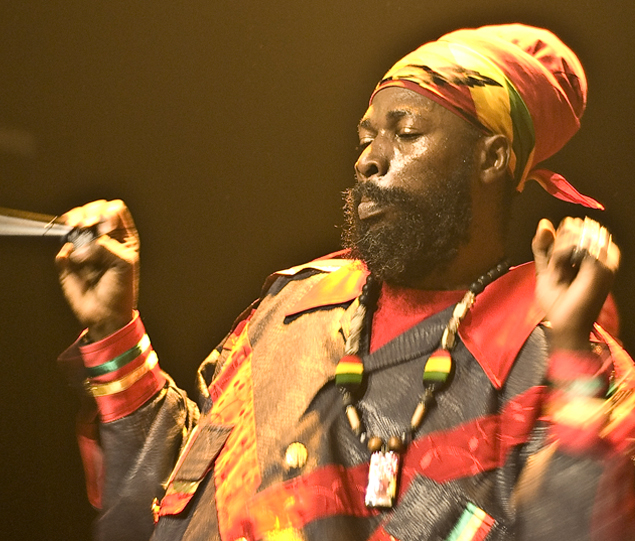 Capleton Announces highly Anticipated European Tour and New Album in the Works
Reggae icon Capleton, also known as The Fireman, has revealed his plans for part two of his European Tour, promising electrifying performances filled with his trademark "fire bunning" and "righteousness." The tour, titled Capleton Live in Concert, is scheduled to kick off on October 15 and will feature 22 live shows spanning across various European countries.
Starting the tour in Belgium on October 15, Capleton, accompanied by his Prophecy band, will perform for seven consecutive days in Belgium, Utrecht, and Amsterdam in The Netherlands, and then in Denmark. The tour continues with stops in Deventer in The Netherlands, Nancy in France, and Neuchatel, Switzerland, before a brief two-day break.
Capleton will resume his tour with eight nights of performances in France, including venues in Bordeaux, Montpellier, Serignan, Perpignan, Lorient, Rennes, Mouilleron-le-Captif, and Lille. The tour will then extend to The Netherlands, Italy, and the Slovakian capital, Bratislava, with additional performances in France.
Earlier this year, Capleton made a triumphant return to touring following the COVID-19 pandemic. He expressed his joy at being back on stage, headlining major Reggae festivals in Europe, including Spain's Rototom Festival and the Reggae Lake Festival in The Netherlands. After the August leg of his tour, Capleton returned to Jamaica, sharing his excitement about the massive reception he received from European audiences.
Aside from his tour, Capleton is gearing up to complete his highly anticipated studio album, his first in over a decade. The album is expected to feature numerous collaborations with his contemporaries, including renowned artists such as Beres Hammond, Bounty Killer, Sizzla Kalonji, Morgan Heritage, Alpha Blondie, Kabaka Pyramid, and Chronixx. Although the album has yet to be titled, Capleton assured fans that he is dedicated to bringing back the authentic vibe and energy in his music that European audiences love and appreciate.