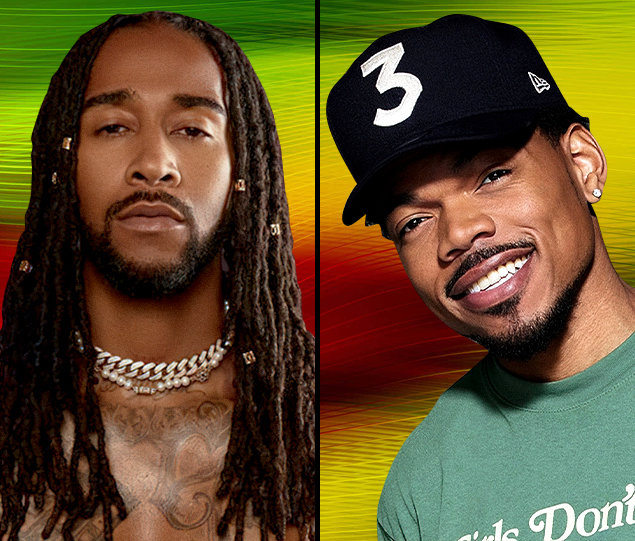 Chance The Rapper, Omarion, And More Stars Turn Up For Jamaica Carnival 2023
Jamaica Carnival 2023 was a sight to behold, as numerous local and international celebrities joined the festivities adorned in vibrant feathers, dazzling costumes, and a spirit of revelry.
Among the participants in the Kingston road march on Sunday (April 16), several familiar faces were spotted, including some unexpected guests who traveled from overseas to partake in one of the island's most legendary celebrations. Notably, American singer Omarion and his brother O'Ryan joined the GenXs Carnival, expressing how they were "HAVING A BALL" as they danced and vibed with their section's band.
The No Problem rapper, who coincidentally celebrated his birthday on Carnival Day, was seen joyfully leaping alongside the Exodus Carnival band, fully immersed in the exhilarating atmosphere of the event.
Canadian-Jamaican fashion model Winnie Harlow made sure to make a statement at this year's Carnival. The 28-year-old Top Model went all out, participating in Jouvert's wild paint party on Saturday and then taking on the main parade on Sunday. She elegantly donned the 'Sunken Treasure' costume designed by David Dewer for the GenXs section, radiating confidence and style.
Dancehall star Aidonia and his wife Kimberly Megan were a remarkable sight during Sunday's parade. Kimberly stood out in the elaborate 'Red Velvet' costume, also crafted by David Dewer for the Xodus section, while the 4th Genna boss opted for a casual yet fashionable ensemble consisting of an all-white Amiri t-shirt and shorts. Besides engaging in the customary fêteting antics, the Frsh Drop deejay took to the stage to entertain revelers at the 'Campari Boulevard' after-party on Knutsford Boulevard in New Kingston.
Dressed in GenXs' 'Mystic Peaks' xtra coverage monokini, Dancehall singer D'Angel confidently embraced her inner diva as she partied in the streets, delighting in numerous stops along the way to interact with her adoring fans, capturing unforgettable moments through photographs.
Jamaica Carnival 2023 was elevated to new heights by the presence of these celebrities, who added their unique flair and energy to the vibrant celebration, creating lasting memories for both themselves and the thrilled onlookers.