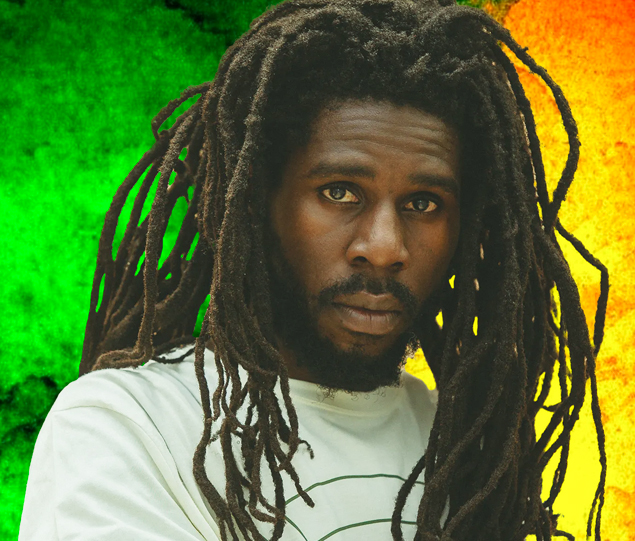 Chronixx And Yussef Dayes Join Forces for Enchanting Reggae Ballad
The collaboration between English drummer Yussef Dayes and Reggae sensation Chronixx has given birth to the soul-soothing and introspective track, "Pon Di Plaza." This single, released today, is a part of Dayes' debut album, "Black Classical Music."
Chronixx, known for his reggae prowess, makes a surprising yet eagerly awaited return to the music scene with this release, especially since he's been somewhat absent while embracing fatherhood.
Taking to Instagram earlier today, the reggae superstar announced the single's release and offered fans a glimpse into the project. He expressed his gratitude to Yussef Dayes and shared, "Big respect to @yussefdayes my general! Thanks for sharing your art with the world today and for making me a part of the vibe. Up, up and away my lord!"
Chronixx also delved into the song's inspiration, stating, "Wrote this one some time ago with my brother @universvlz reflecting on the family's journey over the years from Spanish to the astral realms. Big up to @milescjames and @yussefdayes for bringing the record to life!!! Cheers to my bredrin Adrian aka @worl__bass for doing his thing on bass."
In "Pon Di Plaza," Chronixx's velvety vocals gracefully glide atop the backdrop of Dayes' exceptional percussion skills. The song weaves between moments of introspection and dreaminess as Chronixx's storytelling unfolds. Miles James and Adrian 'Jerks' Henry enhance the song's emotional depth with their contributions on bass and backing guitar. Synthesizers are strategically used to add atmospheric effects, elevating the song's overall quality while preserving its authenticity as a heartfelt narrative about family, love, gratitude, and perseverance.
Chronixx, who also takes up the lead guitar in the song, sets the tone with a message of persistence ("winners never quit") before delving into his days "hustling pon di plaza with grandma." The track evolves to reflect on his journey from obscurity to stardom, anchored by Chronixx's genuine humility throughout.