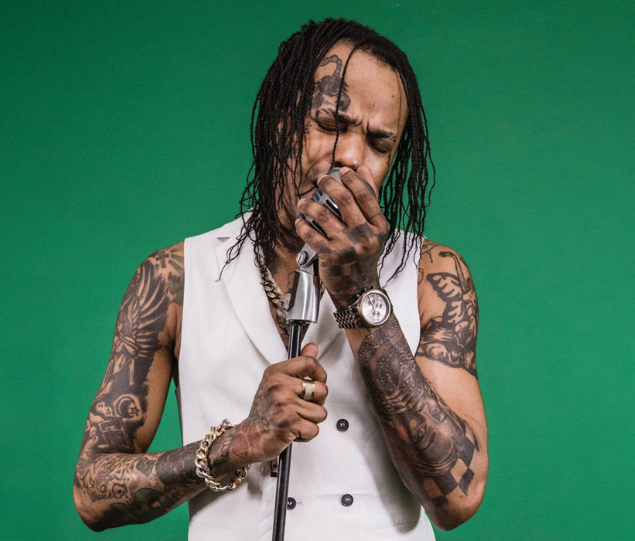 Tommy Lee confirmed to perform at Sumfest days after his release
Tommy Lee Sparta, who was recently released from prison, is thrilled about his booking for Reggae Sumfest 2023. On Tuesday, the Spartan Soldier took to his Instagram page to share the Sumfest poster featuring himself and informed his fans to watch out for him on Concert Night One (Dancehall Night) at the Catherine Hall Entertainment Centre in Montego Bay, his hometown, in July.
He captioned the post with, "Sumfest! Get ready for me fi take over the stage July 21st!", which was met with cheers from his fellow artists, including Beenie Man, Macka Diamond, IOctane, Mr. Lexx, and producer Stephen "Di Genius" McGregor. Reggae Sumfest Marketing Strategist, Skatta Burrell, also shared the post and encouraged Dancehall fans to "tag yuh friend dem weh yah bring to the music festival," declaring, "Sumfest! Get ready for the Spartan Soldier fi take over the stage July 21st!"
Tommy Lee will be part of a line-up that includes Valiant and Chronic Law, who have also been confirmed to perform on Concert Night One. Their fellow performers, Minister Marion Hall, Richie Spice, Freddie McGregor and the Big Ship Crew, Kabaka Pyramid, and Morgan Heritage, are set to perform on Saturday, July 22.
Tommy Lee has had a long-standing relationship with Reggae Sumfest, as he made his debut performance as a professional artist at Reggae Sumfest in 2012. However, on July 16, 2015, the police barred Tommy Lee from performing at the festival. At the time, news reports revealed that police investigators had decided to bar the Gaza artist while they probed an upsurge in violence in the community of Flanker in St. James a day prior.
Tommy Lee's recent release from the Horizon Remand Centre came last week Thursday, after serving three years for illegal possession of a firearm and ammunition. His booking for Reggae Sumfest 2023 indicates that the Spartan Soldier is ready to take on the stage once again and showcase his musical talents to his fans.