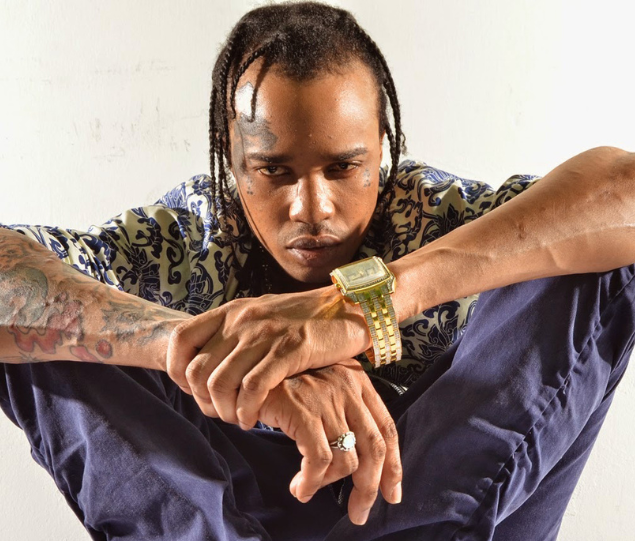 Tommy Lee Sparta Makes Triumphant Return to Reggae Sumfest
It was a heartwarming homecoming for dancehall artist Tommy Lee Sparta as he graced the stage at the Catherine Hall Entertainment Centre in Montego Bay, St. James, during the early hours of the morning at Reggae Sumfest.
The highlight of his captivating 30-minute performance was a deeply personal reflection on his recent experience with incarceration. Tommy Lee Sparta openly shared that his time in prison had a positive impact on his mindset, leading to moments of self-discovery and introspection. He also mentioned how Vybz Kartel, the imprisoned 'King of Dancehall,' had similar moments of contemplation while serving his life sentence for murder.
During his set, Tommy Lee Sparta expressed his respect for the prison staff and shared anecdotes from his time behind bars. He recalled engaging in recreational activities like football with Kartel and having meaningful conversations that allowed them to reflect on their lives and experiences. The dancehall artist acknowledged the challenges of prison life but emphasized that it provided him with the opportunity to prioritize family, self-improvement, and a healthier lifestyle.
Related Reads: SPICE HONORED WITH "IMPACT ARTIST OF THE YEAR" AWARD
"Mi get time fi pree and find time fi mi family; find time fi mi self," he said. "Mi used to have all 15 girl one time, now it come like girl…mi get corrupt! Now it's just like mi ease offa di girl ting."
Prison became a turning point for Tommy Lee Sparta as he revealed how it helped him break free from unhealthy habits, including drug use. He expressed gratitude for the chance to make positive changes and offered respect to the police officers who believed in his potential for transformation.
"Ah God mek it happen suh. And mi wah seh respect to di police dem wah kinda give me a chance fi perform and understand seh youth can change. Nuff ah di youth dem wah change but dem nuh really get di chance," he said.
Over the years, Tommy Lee Sparta has faced several legal issues, but it was in March 2021 that he received a three-year sentence for possessing an illegal gun and two years for possessing illegal ammunition. Fortunately, the sentences ran concurrently, and with credit for time served from his December 2020 arrest, he was released early on March 23, 2021.
Despite his time away, Tommy Lee Sparta's return to the Reggae Sumfest stage was nothing short of explosive. The crowd erupted with excitement as he made his entrance at 6:00 a.m., with deafening screams echoing through the venue. His signature call, "Spartan!" was met with a thunderous response from thousands of adoring fans, chanting back, "Boom!"