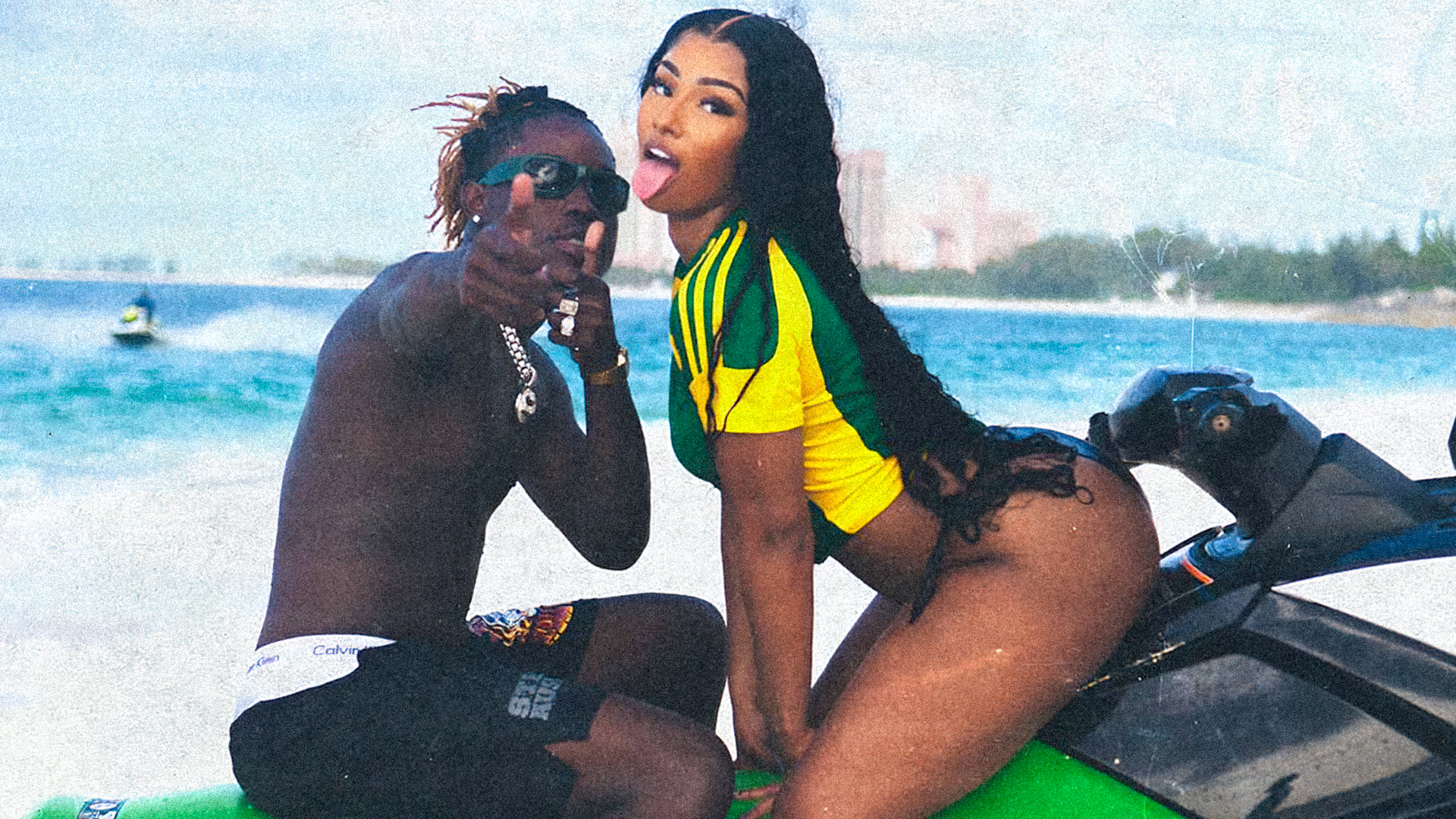 Rubi Rose and 9ine Set the Caribbean Ablaze with "Obsessed With Me" Collaboration
In a sultry rendezvous of rhythm and romance, Rubi Rose and Jamaican Dancehall sensation 9ine have teamed up for an electrifying collaboration that's making waves across the Caribbean and beyond. Their latest single, "Obsessed With Me," is a fiery testament to their musical chemistry, accompanied by a visually stunning music video that dropped on Sunday, directed by Shane Creative.
Set against the breathtaking backdrop of popular spots like The Margaritaville Beach Resort and The Conch Pearl in Nassau, Bahamas, the music video captures the essence of love, passion, and playful desire. In the song, 9ine's velvety vocals echo sentiments of longing: "Every time we talk, you're speaking sexually. It's like you're becoming obsessed with me…" Rubi Rose meets his flow with her signature sultry raps, exuding confidence: "I know you like it when I'm throwing it back. I got you moving like you don't know how to act. I'm doing it right, you're acting like a fan, I'm changing your life."
The collaboration, the lead track on 9ine's upcoming 9-track EP, was a serendipitous union facilitated by renowned music producer Rvssian. 9ine revealed that the connection with Rubi Rose happened organically at Rvssian's Miami-based studio. Rose, impressed by 9ine's growing music catalog, was eager to collaborate, and their synergy was palpable from the start. Speaking on the Let's Be Honest podcast, 9ine shared, "The energy did just connect from the start… nutt'n never force, mi just say make it happen and we make it happen."
Following the success of his previous collaboration, "Turn Me On," with Jada Kingdom, which garnered a staggering 11 million YouTube views, fans have been quick to praise 9ine's ability to harmonize with female collaborators. YouTube viewers flooded the comment section, applauding the smooth vibe of "Obsessed With Me" and calling for more collaborations, especially expressing interest in a potential collaboration with the sensational Shenseea.
"Big up the 9ine, he has proven to be a mainstream dancehall artist with these latest collabs," one fan remarked. Another chimed in, "This is a vibe 🔥."