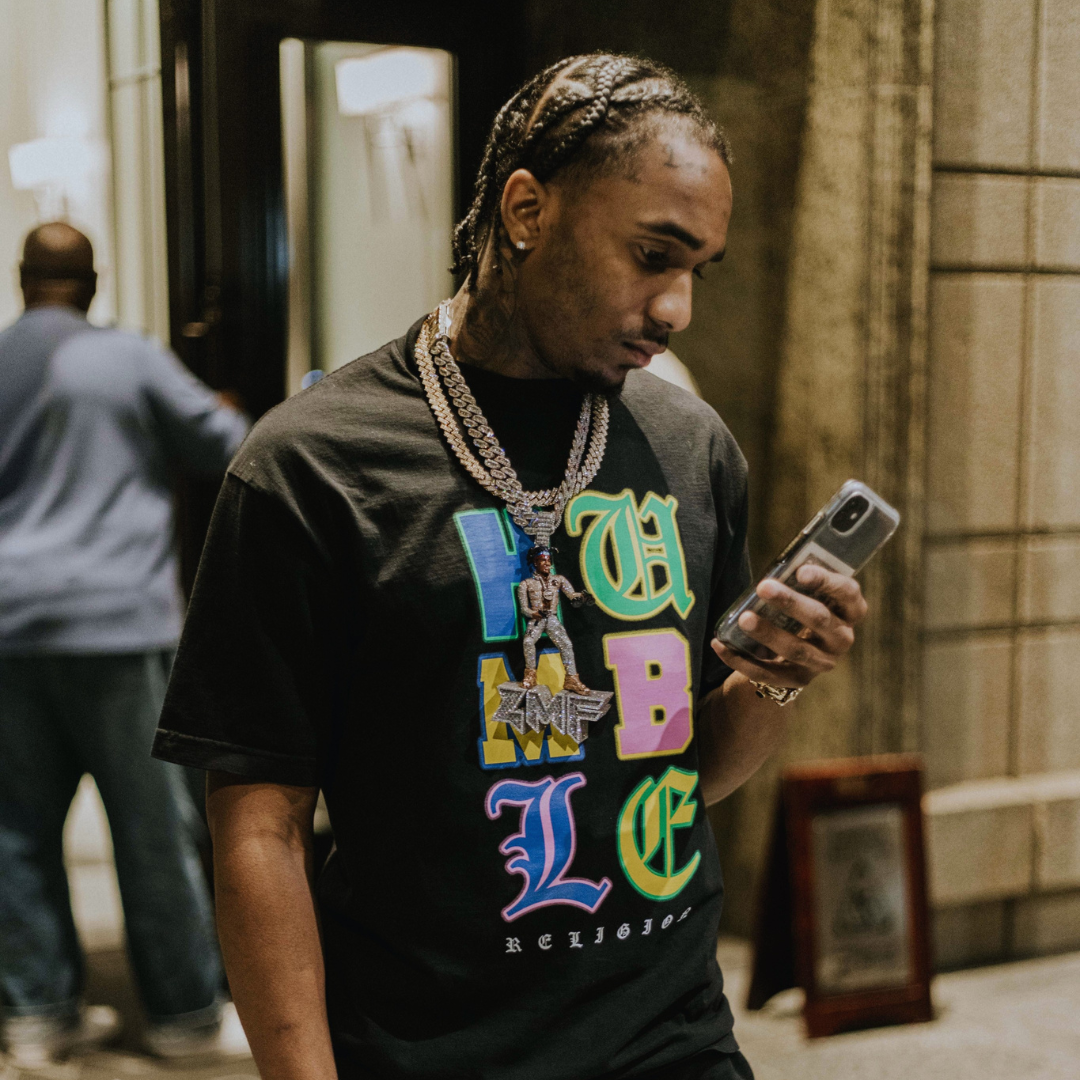 The Countdown Is On For Loe Shimmy's Forthcoming Album
Emerging rapper and songwriter Loe Shimmy, who's been dropping one banger after another for the last couple of months, announces the release of a new album in March. The Hip Hop artist had last released "Fallin," which broke a personal record and earned the young talent thousands of streams on Apple Music alone.
After receiving great feedback from the public and critics for the latest singles "Wake Em up," "Not the same," "On the Run," and "Playboi Carti," Loe Shimmy feels even more motivated than before and truly believes that the upcoming album, which he has been working on for more than a year, will put him on the map and do wonders for his career.
Shimmy reveals that his anticipated 13-track record is "ready" and "dropping on March 23." Although he doesn't give away the album's title, the Hip Hop artist explains that "the genre of music this project will consist of will be a fusion of Hip Hop, Jazz, Neo Soul, Pop, and R&B." He also teases that "there will definitely be some surprise features on this body of work, some may be unexpected but each collaboration will make sense and bring out a unique side of each artist."
The reason behind Loe's consistent success is his instinctive approach to creating music. The up-and-comer admits: "I don't have to put much thought into my music. It comes naturally because this is my way of expressing myself, it's artwork to me."
In addition to the anticipated LP, Loe Shimmy is working on other exciting projects. The Florida native is also getting ready to perform at one of the most popular Hip Hop festivals in the world; Rolling Loud Miami.
Check out the official music video for his latest single "Fallin" on YouTube:
Listen to "Fallin" on Spotify: