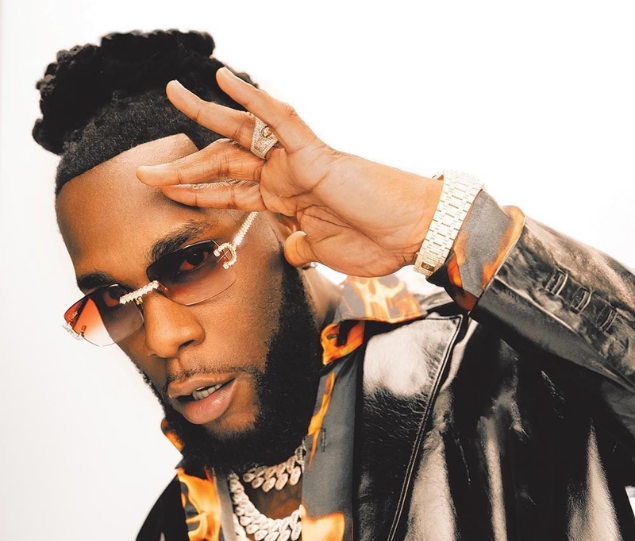 Byron Messia Teams Up with Burna Boy for Energetic "Talibans II" Remix and Music Video
Summer vibes continue to heat up the music scene as Byron Messia, the talented artist from St. Kitts, takes the world by storm with his summer hit "Talibans." The infectious track first appeared on his No Love album, which was released in January, and has since been making waves on the Billboard and UK charts, garnering an impressive 36 million views on YouTube. Now, to further elevate the song's success, Messia has teamed up with the acclaimed Burna Boy for an official remix and music video, aptly titled "Talibans II."
Related Reads: VYBZ KARTEL AND LIKKLE ADDI'S EXES RELEASE "BASIC"
Directed by 20K Visuals, the music video is a joyous and vibrant escapade featuring both artists and their lively entourages. UK Grime star Dave also makes a cameo appearance, adding to the star-studded appeal of the visual. Clips from Burna Boy's recent birthday celebration at Pearly Beach in Ocho Rios add to the fun-filled atmosphere of the video.
Burna Boy kicks off the energetic remix with a powerful verse that seamlessly complements Messia's original vision, blending Afrobeats with a touch of Caribbean grit. The "Ye" singer adds his own unique flair, delivering gun-toting, 'killy'-backing lyrics that add a fresh dynamic to the track.
While "Talibans" celebrates embracing a bit of "badness," both artists also take the opportunity to showcase their status and success. Burna Boy playfully stirs up dating rumors with Dancehall starlet Jada Kingdom, mentioning her in his verse and even expressing his gesture of buying her a Birkin.
Byron Messia, at just 25 years old, confidently holds his own alongside the Grammy Award-winning Nigerian star, delivering his lyrics with an undeniable passion and energy that elevate the remix to new heights. Although the core of the song remains unchanged, Messia adjusts his delivery slightly to accommodate Burna Boy's unique take on his most popular single.
Fans were quick to praise Burna Boy for collaborating with his "fellow brethren," and the collaboration has led many to believe that Byron Messia is on the path to reaching new heights of stardom. Others commended Burna Boy for celebrating Jamaica and appreciated his versatility as an Afrobeats superstar.
"Talibans" stands as Byron Messia's most successful single to date, currently sitting at a new peak of No. 31 on the UK Singles chart after its seventh week. The track is also making strides on the Billboard Airplay charts, currently positioned at No. 39 on the R&B/Hip-Hop Airplay chart, rising to No. 19 on the Rap Airplay chart in its second week, as well as holding spots at No. 37 on the Mainstream R&B/Hip-Hop Airplay chart and No. 35 on the Rhythmic Airplay chart.