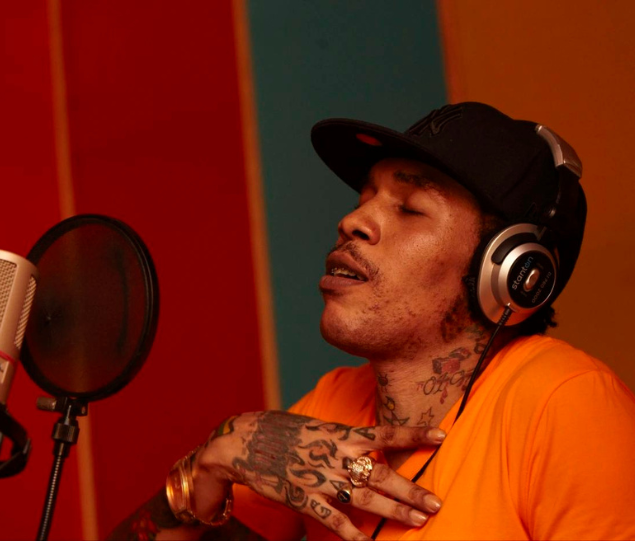 Vybz Kartel and Likkle Addi's exes release "Basic"
In a fire collaboration, social media star Shelly 'Shelly Teatime' Curran, a former lover of Vybz Kartel, and Kayla 'Chy Chy' Gardiner, an up-and-coming singjay who had a relationship with Likkle Addi, Vybz Kartel's son, have joined forces on a spicy single titled "Basic".
The single explores the familiar theme of throwing shade at a girl while celebrating female independence. Both women make references to their former lovers in the song.
Curran, a popular YouTuber known for her Shelly Teatime channel, clarifies that the song is not primarily aimed at Shawty, Vybz Kartel's long-time partner, but rather a vibe song for the ladies. She states, "In dancehall, you shoot who you have to shoot, but this is really a vibe song, it is not directed primarily at Shawty, it's just a song for the girls dem, she just happened to fall in the line of fire."
Gardiner adds her own fiery lines to the song, asserting her independence and confidence, while referencing Likkle Addi: "Nobody nuh waan dem, dem crawny/mi body good, just ask Likkle Addi/mek mi tell yu this straight up parrie/mi a shot past dem like Ferrari."
Curran explains that she invited Gardiner to collaborate on the song as a way to uplift and empower her. After providing guidance and support to Gardiner during the DNA drama involving Likkle Addi, Curran recognizes Gardiner's talent and sees this track as an opportunity for her to excel in the music industry. She believes that focusing on the positive aspects of Gardiner's life through music will open new doors and create opportunities for her.
Curran and Gardiner's paths crossed when Gardiner appeared on Curran's show, discussing her claims that Likkle Addi had abandoned their child. The artist publicly denied paternity, and DNA tests confirmed this. Curran and Vybz Kartel have confirmed their past sexual relationship, which spanned four years before Curran's marriage.
Gardiner is excited about the song's potential and sees it as her debut production. She expresses her love for music and shares her aspirations as a single mother, providing for herself and her son, Akheel Amiri Palmer. Curran believes that Gardiner's talent has caught the attention of major producers, and there may be possibilities for her management in the future.
The collaboration between Curran and Gardiner on "Basic" brings together their individual strengths and creates an empowering anthem for women, highlighting their resilience and ability to overcome challenges through music.