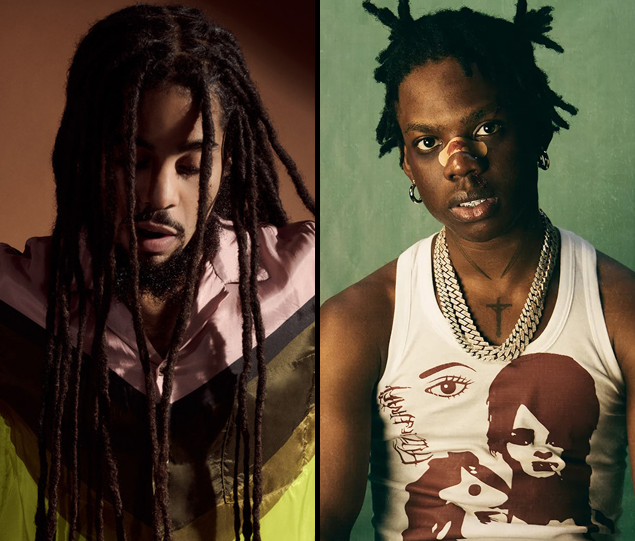 Skip Marley and Rema Breathe New Life into Bob Marley's "Them Belly Full (But We Hungry)"
The iconic resonance of Bob Marley's 1974 hit "Them Belly Full (But We Hungry)" finds vibrant rejuvenation in the soulful voices of his grandson, Skip Marley, and Afrobeats luminary Rema. This revitalized rendition is a pivotal centerpiece of the recently unveiled album, "Africa Unite," a posthumous masterpiece that unites the rhythmic cadence of Afrobeats with the timeless essence of Reggae.
Emanating an irresistible allure that encapsulates the album's essence, this track beckons with magnetic energy, echoing themes reminiscent of the original version featured on Marley's 1974 Natty Dread album. Under the meticulous production of GA, Rema and Skip seamlessly infuse their distinctive musical personas into the composition, deftly crafting an homage to the original while adorning it with their unique sonic signatures.
Intriguingly, the vibrant reimagining retains the core sentiments of the original, reverberating with profound lyrics that underscore Marley's resolute commitment to social activism. Rema and Skip's collaborative synergy amplifies the tempo, artfully incorporating soothing saxophone interludes that further elevate the track's allure. This carefully cultivated blend of elements positions the song as a standout gem within a collection that brims with musical brilliance.
Skip Marley, cognizant of the larger significance inherent in the album's title, remarked on the collaboration with Rema: "When I first heard the final version of 'Them Belly Full' featuring Rema, I was ecstatic! Working alongside any African artist is ecstatic for me, because that's what it's really about: Africa. I was very grateful for the opportunity." He also shared his broader perspective on "Africa Unite," encapsulating it as "pivotal, moving, and ancestral."
Cedella Marley, daughter of the legendary Bob Marley, added her voice to the discourse, expressing, "Africa Unite is an album that showcases the importance of Bob Marley in modern day Africa. The artists that feature on this album have reimagined Bob Marley's classics in a way we know he would have loved and been proud of."
"Africa Unite" embarks on an entrancing sonic journey, destined to captivate both fervent followers of the Reggae trailblazer and newcomers alike. The album's official tracklist is a testament to its boundless allure, featuring an array of carefully curated collaborations that pay homage to Bob Marley's enduring legacy:
So Much Trouble – Nutty O & Winky O
Them Belly Full (But We Hungry) – Rema & Skip Marley
Redemption Song – Ami Faku
Waiting in Vain – Tiwa Savage
Turn Your Lights Down Low – Afro B
Three Little Birds – Teni and Oxlade
Buffalo Soldier – Stonebwoy
Stir It Up – Sarkodie
Jamming – Ayra Starr
One Love – Patoranking