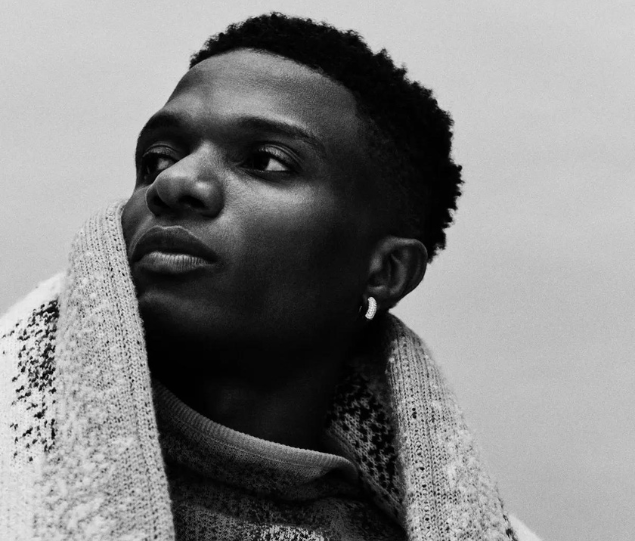 Wizkid Teases Fans with Exciting News of Upcoming Album and New Song Release
Wizkid, the acclaimed music megastar also known as Ayodeji Ibrahim Balogun, hints at his much-anticipated sixth studio album in the works. During a recent interview with Capital Extra's Manny Norte to celebrate his 33rd birthday on July 16, the two-time Grammy award winner dropped some thrilling news for his fans.
Wizkid enthusiastically revealed, "I got a new album ready. New Wiz's album; I'm dropping a new song next week…in a couple of days." The Essence hitmaker's announcement has sent waves of excitement through the music community, as fans eagerly await his latest musical offering.
Just last month, the Best African Act 2021 MTV Europe Music Award winner treated his audience to "Spider verse," setting the stage for what promises to be another chart-topping album. Known for his distinctive sound and infectious melodies, Wizkid's new album is sure to deliver an electrifying blend of talent and creativity.
Related Reads: BYRON MESSIA TEAMS UP WITH BURNA BOY FOR "TALIBANS II"
Furthermore, Wizkid playfully teased that he has more than enough musical content to retire, exclaiming, "Come on, my brother; we are still recording music every day. So, imagine how much music I have now." This statement highlights his unwavering dedication to his craft and his seemingly limitless musical prowess.
With an impressive track record of hit songs and critically acclaimed albums, Wizkid has solidified his status as a global music sensation. Each of his releases has captured the hearts of millions of fans worldwide, and his sixth studio album is highly anticipated to continue this trend.
The Essence hitmaker's ability to effortlessly blend various genres and create infectious rhythms has earned him a devoted fanbase and widespread recognition in the music industry. As anticipation builds for the new album's release, fans can expect nothing short of a musical masterpiece that showcases Wizkid's incredible talent and growth as an artist.