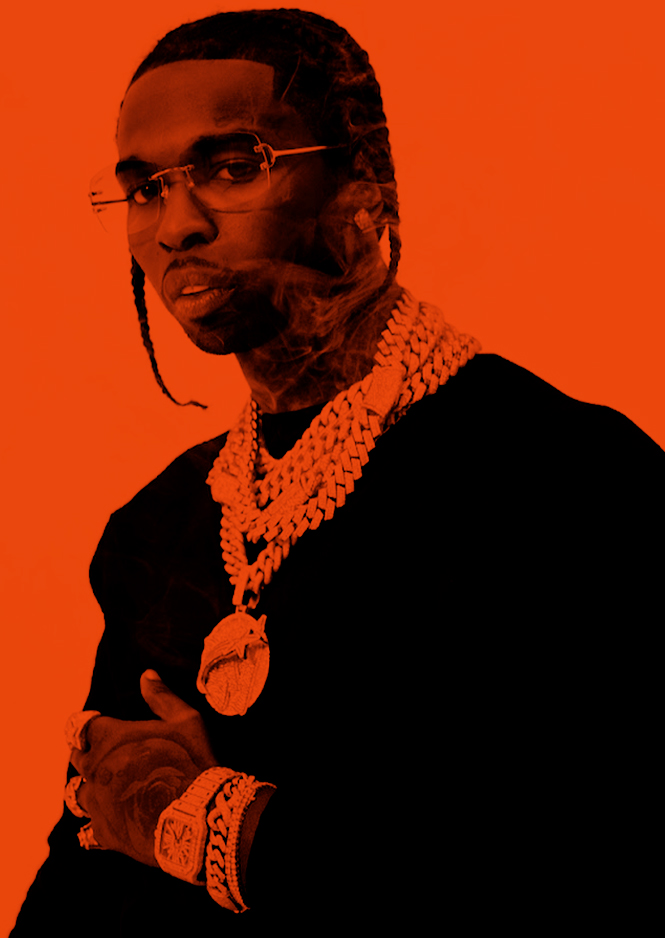 women who witnessed pop smoke's murder shares his last words
Bashar Barakah Jackson (July 20, 1999 – February 19, 2020), aka Pop Smoke, was an American rapper and actor, born and raised in Canarsie, Brooklyn. Pop Smoke launched his music career in 2018 with the debut single "MPR (Panic Part 3 Remix)". His first viral hits came in 2019 with the singles "Welcome to the Party" and "Dior."
His sophomore mixtape, Meet the Woo 2, dropped in 2020, marked the rapper's first top ten project in the United States.
A few days after the release of his mixtape, Pop Smoke was murdered At his Los Angeles home. In the very last seconds of his life, a woman held him as he took his last breath and just recently revealed what the rapper's last words were.
"Pop Smoke said he was going upstairs. I'm sitting on the bed and I'm starting to take off my clothes, and then he added: Ok, I'll come back," according to the woman. Rose added, "These were his last words."
Pop Smoke's death was a shock to the entire hip-hop community and the late rapper continues to be mourned by his fans, family and loved ones.
Pop Smoke's murder is currently awaiting trial. Other individuals are also charged in the case.