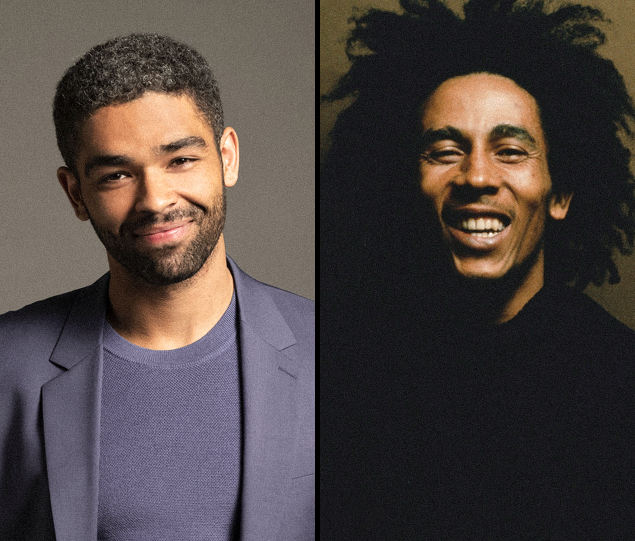 Kingsley Ben-Adir Seen Shooting Bob Marley's Biopic In London
Kingsley Ben-Adir was recently seen in London with a film crew shooting a Bob Marley biopic.
The project has been going on for a while now, and will be directed by film director Reinaldo Marcus Green. The biopic will focus on the making of Bob Marley's classic LP Exodus. After London, the production will move to Jamaica to continue filming the biopic. At first, the fact that the lead role was attributed to a non-Jamaican actor caused some scandals, but eventually, everyone agreed that British actor Kingsley Ben-Adir was the ideal candidate for the role, despite many wishing for Ky-Mani Marley to play his father's role. British actress Lashana Lynch will play Rita Marley, and she is Jamaican, so everyone should be happy.
The film will be produced by The Paramount, in partnership with Tuff Gong Records, with Rita Marley, Ziggy Marley and Cedella, being the executive producers of the film.