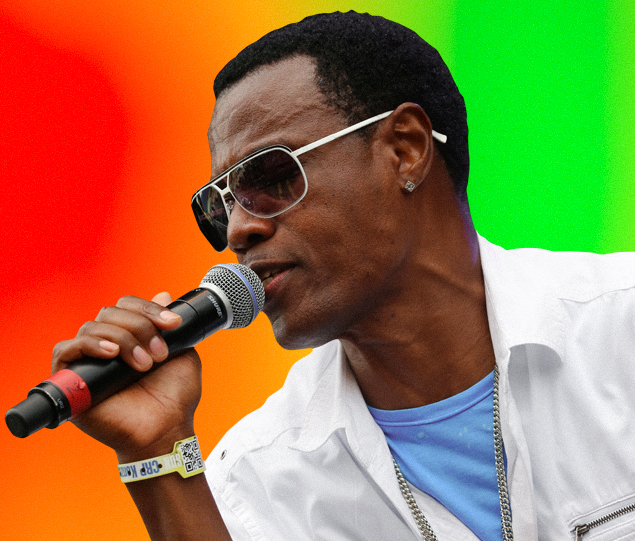 "No Holding Back" By Wayne Wonder Has Turned 20
Wayne Wonder's 2003 Grammy-nominated album No Holding Back is approaching Gold certification in the US, two decades after its release. According to sales tracker Luminate, the album has sold and streamed the equivalent of 471,000 units in the US, including 326,000 traditional album sales. No Holding Back, Wayne's 11th studio album, is his only album to have charted in the US, where it peaked at No. 29 on the Billboard 200, and in the UK where it peaked at No. 40 on the UK Albums chart. It also earned Wayne his only Grammy Award nomination for Best Reggae Album in 2004.
The album was the catalyst for Wayne's career taking off globally when VP Records released it in partnership with Atlantic Records, along with the single No Letting Go. The single dominated Urban and Pop radio in the United States, ascending to No. 11 on the Billboard Hot 100 chart. It also peaked at No. 3 on the UK Singles chart and was a Top 40 hit in Canada and European countries such as Belgium, Germany, Ireland, Netherlands, Scotland, Sweden, and Switzerland.
Produced by Steven 'Lenky' Marsden on his Diwali riddim, No Letting Go had copped a MOBO Award in the UK, three BMI Urban awards, a live performance on NBC Television's Saturday Night Live, and was certified Gold in the United Kingdom for sales exceeding 400,000 units in 2020. In August 2022, VP Records presented Wayne Wonder with a Gold Plaque for No Letting Go at the Central Park Summer Stage concert, after the song was certified Gold by the Recording Industry Association of America (RIAA) for reaching the 500,000 unit sales mark in the United States.
No Holding Back consisted of successful tracks such as Saddest Day, Bounce Along, Crazy Feeling, a collaboration with Elephant Man, Just Another Day, and Slowly But Surely. In addition to Lenky, other producers on the album were Tony "CD" Kelly, Craig "Leftseide" Parks, Mathew "Esco" Thompson, and Donovan Germain. The album was certified Silver by the British Phonographic Industry in the year of its release. The album continues to resonate with audiences around the world and has played a significant role in Wayne's success.