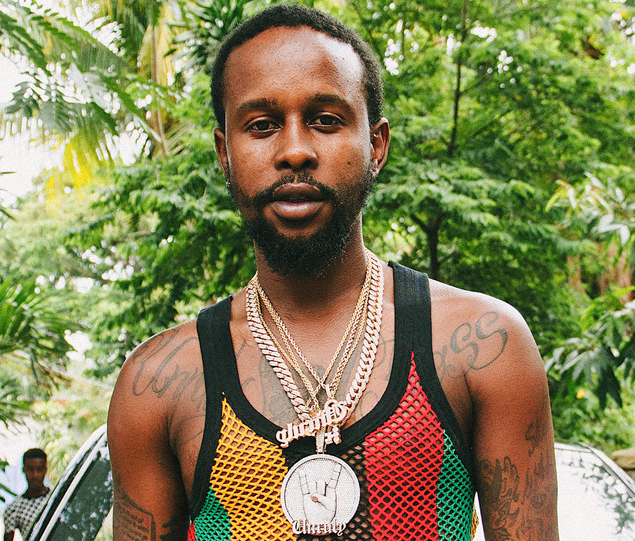 Popcaan Is In Ghana For The Shooting Of A Music Video Off Upcoming Album Great Is He
Popcaan is in Ghana for the shooting of a music video for a track off his upcoming album Great Is He. Popcaan has been working hard recently, with videos proving that shared by him and his fans on Instagram. The dancehall singer-songwriter was seen surrounded by gorgeous women while riding a tricycle and wearing his bling. The music video will also include traditional African and more precisely Ghanaian clothing. An interesting fact noticed in the videos that surfaced recently is that Popcaan's tricycle was covered with a Gucci wrapping that looked fantastic.  
The St. Thomas-native also incorporated bike riders performing crazy stunts to accompany him during his tricycle ride. While everybody now knows that the artist bought a mansion in Ghana in 2020, it came with no surprise that he was filming some of his upcoming visuals there.
Popcaan will release his new album in a few days, on January 27th, and has announced that he will drop the album upon returning to Jamaica, via the label OVO Sound.