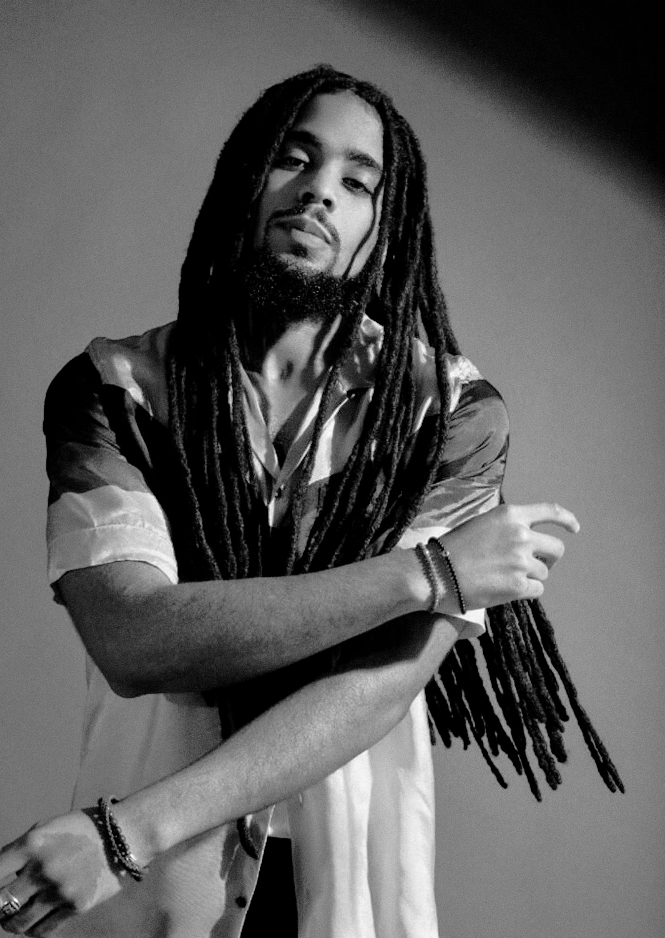 Skip Marley Builds His Own Reputation In Reggae 
Skip Marley is a Jamaican singer-songwriter and grandson of Bob Marley. He has been building his own reputation in Reggae since the launch of his music career back in 2015 with the release of the singles "Cry To Me" and "Life," via Tuff Gong. He has since come a long way, and has received 2 Grammy Award and 1 MTV Video Music Award nominations.
His latest release is the remix of "Change (The Tony Kelly Remix)," a track that offers the best of what modern Reggae sounds like featuring Beenie Man.
He is also featured and has co-written Katy Perry's single "Chained To The Rhythm," and has collaborated with many prestigious artists like Beenie Man and Popcaan to name a few.
When asked about the kind of music he makes, Skip answered: "I think it's in the DNA, you know? I can't even explain it any other way."
The self-taught artist has been walking in the footsteps of his grandfather for a while now, meticulously absorbing all the information he could get from Bob Marley's music and personal life.
With multiple international performances including The 59th Grammy Award for the song he co-wrote with Katy Perry, the youngest Marley generation has a bright future ahead to keep Bob Marley's legacy alive and in perpetual evolution.