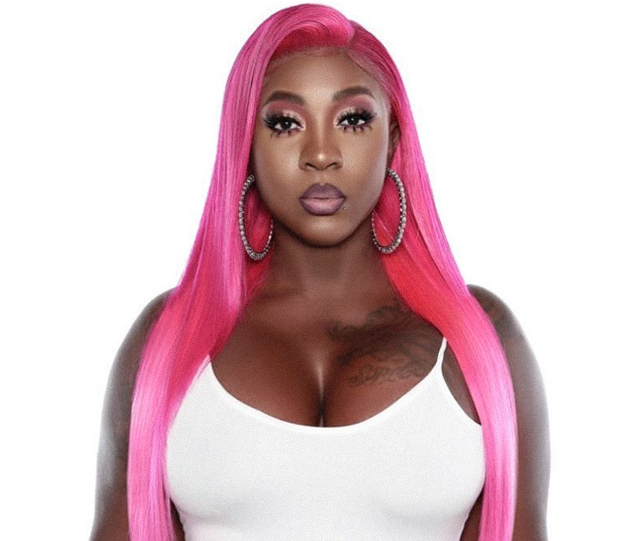 Spice Honored With "Impact Artist Of ThE Year" Award
During her recent performance at New York's Amazura night club, Dancehall Queen Spice thrilled the sold-out crowd with an exciting revelation. She announced that she had been bestowed with the prestigious 'Impact Artist of the Year' award by Yvette D. Clarke, the US House representative for New York's 9th congressional district.
Expressing her gratitude on Instagram, Spice shared a heartfelt message, stating, "I'm humbled and honored to be awarded with the Impact Artist of the Year from the United States House of Representatives." She reflected on her journey, remarking, "Look at God… Look at the little Gracie, the poor girl from Old Braeton, receiving Proclamation. Special thanks to the Young Gifted and Black Entrepreneurial Awards." Spice expressed her appreciation to Congresswoman Clarke, Carl Gray (Owner and Founder of the Young Gifted and Black Entrepreneurial Awards), and Lexy Brookes of VIP Connected Entertainment.
Additionally, the Queen of Dancehall proudly shared a Certificate of Recognition from Eric Adams, the Mayor of New York, dated February 22, 2022. The certificate acknowledged Spice's numerous accomplishments and praised her drive, innovative thinking, and unwavering determination. It highlighted her impact in redefining her field and strengthening her community. The certificate also commended Spice for exemplifying excellence and inspiring people of all backgrounds.
Although the recognition was not directly given by the US House of Representatives, the congresswoman's support lent significant weight to Spice's achievement. The Impact Artist of the Year award was conferred by the Young, Gifted and Black (YGB) Entrepreneurial Awards, an organization based in New York that seeks to honor outstanding women who are leaders, motivators, business professionals, innovators, and entrepreneurs. Spice's recognition as the latest recipient of this esteemed accolade reflects her outstanding contributions to the industry.
In a remarkable proclamation, Congresswoman Clarke acknowledged Spice's positive and distinguished contributions, recognizing her as an integral part of the 118th session of Congress. The proclamation concluded with Congresswoman Clarke officially acknowledging Spice, also known as Grace Latoya Hamilton, as the Dancehall Music Impact Artist of the Year.
Spice's well-deserved accolades and recognition highlight her exceptional talent, dedication, and influential role within the music industry. Her journey from humble beginnings to receiving prestigious awards serves as an inspiration to aspiring artists and demonstrates the power of perseverance and passion.