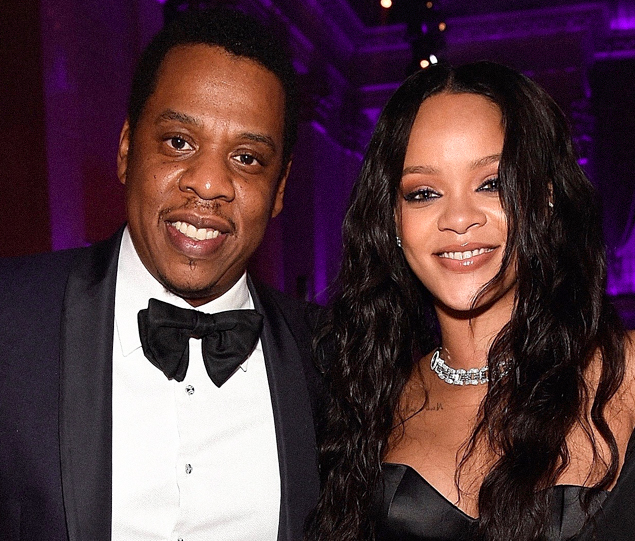 Jay-Z Rumored To Be Helping Rihanna For The Super Bowl Show
Rihanna will perform for the Super Bowl halftime show on February 12. After a break from music that lasted several years, Rihanna has finally come back to what she does best thanks to the soundtrack of Wakanda Forever. This gradual return of the star continues gaining momentum. She will return to the main stage on February 12, 2023. The now mother has been working for a long time to secure this return, which will take place at the much-coveted Super Bowl halftime.
Jay Z is also on board for this project. No information has been leaked out so far about what kind of performance Riri will give during the show. However, she has admitted that she is preparing something special for the occasion.
Without really going into too many details, the press reported that the preparation for this show is intensely underway. The show, to be held in Glendale, Arizona next month, will have Jay-Z's signature all over. The latter is rumored to be helping Rihanna for her return to the scene.
This should surprise no one. Jay-Z has been an NFL live music entertainment specialist since 2019. Additionally, he is the one who launched Rihanna's music career with Def Jam in 2005. He was president of the label at the time and offered this opportunity to Rihanna. "Rihanna is a one-of-its-kind talent, a woman of humble beginnings who exceeded expectations every single time," Jay said. "A person born on the small island of Barbados who has become one of the most prominent artists of all time. She was successful in business and show business.»