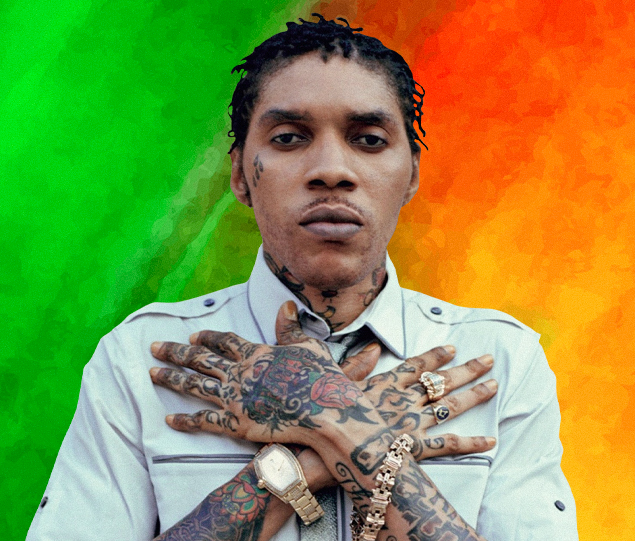 Vybz Kartel Connects With Valiant On "Time Heals"
Valiant, a fast-rising artist, has announced a collaboration with the incarcerated deejay, Vybz Kartel, titled "Time Heals." The song was produced by Adidjahiem Records and Aiko Pon Di Beat, and was released on Friday, March 31.
The cover art is a broken heart wedged between a clock, symbolizing the title of the song, which is about a hopeless love. "Time Heals" is a mid-tempo track that heavily samples elements from Yung Bleu's 2020 song "You're Mines Still," featuring Drake.
Vybz Kartel leads with his declaration of love for a special someone he can't live without, stating, "Mi nuh wah fi lose yuh like virginity. You are a part of my life, want turn you into my wife. The only thing that compare to you is Adianna and Amani, mi two daughter." Valiant picks up the second verse, crooning with his signature style but discussing a very different relationship dynamic, stating, "She still ah complain bout the girl dem. Mi toxic but whose perfect? I'm still young my heart's searching … mi can't take the drama, different gal call."
Fans of both artists have praised the collaboration, with one stating, "Didn't know we would get a Vybz Kartel x Valiant. We have to appreciate songs like these." Another added, "This is unexpected greatness no lie it's going to top the charts!"