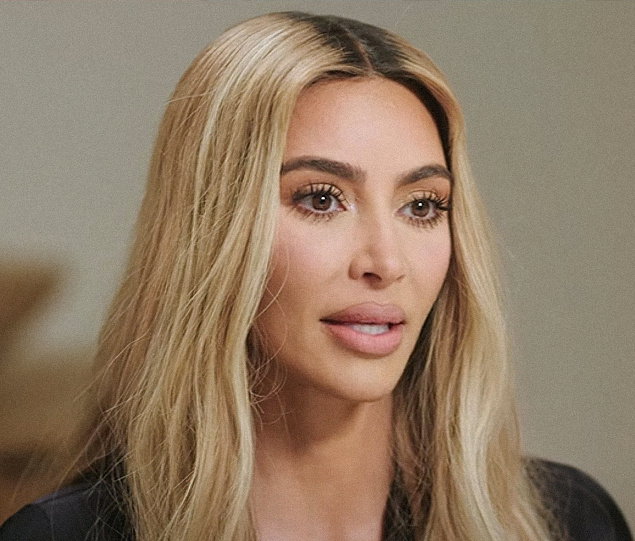 Kim Kardashian breaks down in tears When Sharing Her Co-Parenting Experience With Kanye
Kim Kardashian still has fond memories of her ex-husband. While Kanye West is still making headlines with his anti-Semitic comments, Kim was the guest of Angie Martinez's IRL podcast, where she spoke out about Kanye. Ye has also been thoroughly sharing details regarding his divorce case with Kim Kardashian. If this procedure revealed that Kim Kardashian no longer wanted to reunite with Ye, Kim's new interview proved that there is no hatred between the two.
Angie Martinez's IRL podcast, Kim had tears in her eyes when speaking about co-parenting with Kanye. The magic of Christmas quickly replaced Kim's tears, as she positively appreciated Kanye West's fatherly side. "I had the best dad," Kardashian said. "I don't want to be emotional. It's just a day for me. It's difficult. Shit like co-parenting — it's really fucking hard, you know."
She confessed to feeling lucky to have a co-parent who knows what he has to do as a father. She acknowledged that it looks good on her and will also benefit the children. "Yes, but I had the best father and I had the best memories and the greatest experience and that's all I want for my children. As long as they can have that, that's what I want for them, you know. »
Martinez jumped on Kim's previous comments by noting that Ye is not a calm, easily manageable person. In response, Kim showed that there is a misunderstanding of Ye's state of mind. "So, like they don't know what's being said or what's going on in the world, why would I bring this energy to them? You know, it's like a real heavy, heavy s***. That they are not ready to face ," when speaking about her children being aware of the ongoing scandals in the press involving Kanye.